Discover
HISTORY This Week
Claim Ownership
Author: The HISTORY® Channel
Subscribed: 9,472
Played: 389,874
© Copyright 2020, A&E Television Networks, LLC. All Rights Reserved.
Description
This week, something momentous happened. Whether or not it made the textbooks, it most certainly made history. Join HISTORY This Week as we turn back the clock to meet the people, visit the places and witness the moments that led us to where we are today.
To get in touch with story ideas or feedback, email us at HistoryThisWeek@History.com, or leave us a voicemail at 212-351-0410.
---
Hosted on Acast. See acast.com/privacy for more information.
June 1, 1936. The Supreme Court hands down its last decision of the term. The justices have dealt blow after blow to President Roosevelt's New Deal legislation, and today is no different: they rule against FDR again. It's the last straw. Roosevelt is going to do something drastic – try to reshape the Supreme Court itself. Will FDR's bold move get him what he wants? And how will the Court try to stop him?Special thanks to our guests: Laura Kalman, professor of history at the University of California, Santa Barbara and author of FDR's Gambit: The Court Packing Fight and the Rise of Legal Liberalism; and Michael Nelson, political science professor at Rhodes College and author of Vaulting Ambition: FDR's Campaign to Pack the Supreme Court. Thanks also to Clare Cushman, resident historian at the Supreme Court Historical Society. Hosted on Acast. See acast.com/privacy for more information.
May 23, 1934. On a muggy Louisiana morning, Bonnie Parker and Clyde Barrow speed toward the Texas border. They've been on the run for over a year—wanted for robbery and murder—and the lurid news accounts of their exploits have made them famous. But today, Bonnie and Clyde's legendary crime spree comes to an end … in a hail of bullets. Why did some come to view these Depression Era outlaws as agents of chaos the country needed? And what was the real motivation behind their crimes?Special thanks to our guest, John Neal Phillips, author of Running With Bonnie and Clyde: The Ten Fast Years of Ralph Fults. Hosted on Acast. See acast.com/privacy for more information.
May 16, 1920. Tens of thousands of people surround St. Peter's Basilica to honor Joan of Arc, a French peasant girl who died nearly five hundred years before. Joan's feats in battle—and her visions of God—have become legendary since her heyday during The Hundred Years War. And today, the Catholic Church is making her a saint. But Joan was a real person – and while many supported her during her lifetime, many others wanted her dead. Who was this curious figure? And how did her faith turn the tides of a seemingly endless age of violence?Special thanks to our guests: Nancy Goldstone, author of The Maid and the Queen: The Secret History of Joan of Arc, and Charity Urbanski, associate history professor at the University of Washington. Hosted on Acast. See acast.com/privacy for more information.
May 10, 2002. Former FBI agent Robert Hanssen is sentenced to life in prison without parole. His crime? Selling scads of top-secret information to the Soviets – and later, the Russians – over 22 years. How did Hanssen get away with his deception for so long, which led to the deaths of operatives working for the United States? Was he a criminal mastermind … or just a guy with incredible luck? Special thanks to our guests: Elaine Shannon, author of The Spy Next Door: The Extraordinary Secret Life of Robert Philip Hanssen, the Most Damaging FBI Agent in U.S. History, and Eric O'Neill, author of Gray Day: My Undercover Mission to Expose America's First Cyber Spy. Hosted on Acast. See acast.com/privacy for more information.
May 6, 2023. For the first time in 70 years, Great Britain will crown a new monarch. King Charles III will officially take the throne, and his wife will be named Queen Camilla. The coronation itself is brimming with history, the first at Westminster Abbey held nearly 1,000 years ago.  Today, Sally speaks to Katie Nicholl (royal correspondent for Vanity Fair and host of the Dynasty podcast) to unpack how this coronation came to be and what it signifies in the modern world. Hosted on Acast. See acast.com/privacy for more information.
May 6, 1949. On the runway at Lindbergh Field in San Diego, a scrappy upstart called Pacific Southwest Airlines, PSA, is about to take its first flight. PSA is a budget airline—the world's first. Other jet age carriers will offer luxury in the sky, but PSA does not. It's exploiting a loophole in the American flight system to do things very differently. How did PSA manage to offer flying to ordinary people at prices they could afford? And how did it force an entire industry to reimagine itself?Special thanks to our guests: Mary Boies, former fellow on the Senate Commerce Committee, White House staffer, and general counsel to the Civil Aeronautics Board; Jim Patterson, early PSA employee, and eventually its vice president of operations; and Michael Roach, former lawyer at the Civil Aeronautics Board. Hosted on Acast. See acast.com/privacy for more information.
April 27, 1856. In Beijing's Forbidden City, one of the emperor's consorts, a woman named Cixi, has given birth to a son – the emperor's first heir. This landmark event is met with mass celebration. But in just five years time, the emperor will be dead and Cixi will be planning a coup to take power for herself. How will she ever succeed? Special thanks to our guests: Jung Chang, author of Empress Dowager Cixi: The Concubine Who Launched Modern China and Professor Ying-chen Peng, author of Artful Subversion: Empress Dowager Cixi's Image Making in Art. Hosted on Acast. See acast.com/privacy for more information.
April 20, 1963. Dr. Martin Luther King Jr. walks out of Alabama's Birmingham Jail after being held for a week for peacefully protesting. He spent most of that time writing a letter that passionately defends the civil rights movements's nonviolent tactics. But despite King's passion, the movement's progress has stalled. King needs a major victory in Birmingham, but he's running out of people willing to risk their livelihoods and safety for this cause. So a new tactic starts taking shape: recruiting young people to protest. After all, kids have the least to lose and the most to gain from a more equal future. But King says the risk is too high. So what changes his mind about putting kids on the front lines? And how did the Children's March shift Americans' support of civil rights? Special thanks to our guests: Children's Crusade participants Jessie Shepherd, Janice Wesley Kelsey, and Charles Avery. And Ahmad Ward, former head of education at the Birmingham Civil Rights Institute and current Executive Director at Historic Mitchelville Freedom Park. Hosted on Acast. See acast.com/privacy for more information.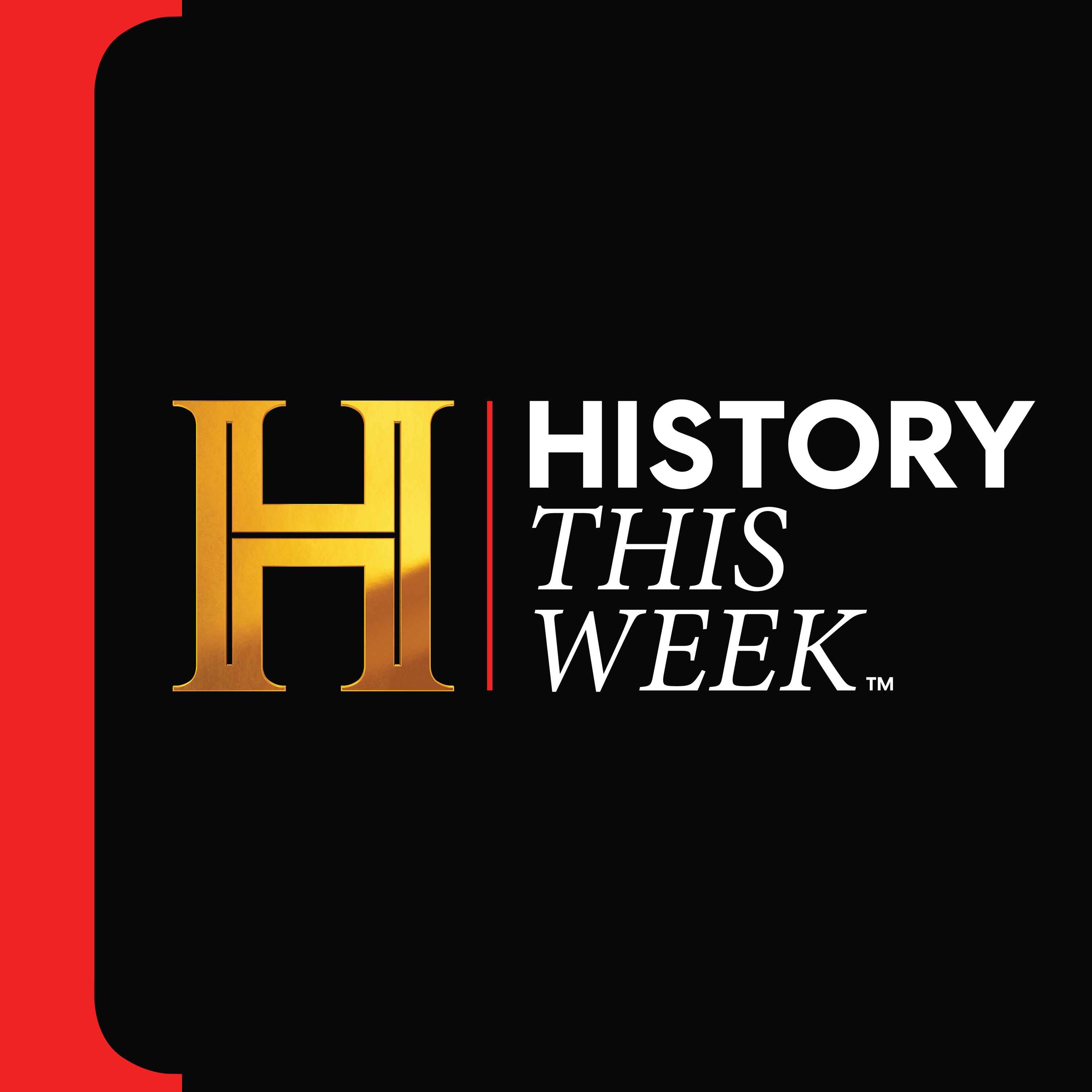 April 10, 1971. A team of ping pong players leaves Hong Kong to step across a border and become the first group of Americans welcomed to China in over 20 years. These competitors find themselves becoming unlikely diplomats at the center of a media frenzy, and at the heart of one of the 20th century's major geopolitical shifts. How did table tennis turn into a powerful tool of foreign policy? And how did these athletes leave an impact that went far beyond the ping pong table?Special thanks to our guests: professional table tennis athletes Judy Hoarfrost, Olga Soltesz, and Connie Sweeris; Yafeng Xia, senior professor of social science at Long Island University Brooklyn, and author of Negotiating with the Enemy: U.S.-China Talks during the Cold War, 1949-1972; and Nicholas Griffin, author of Ping Pong Diplomacy: The Secret History Behind the Game That Changed the World. Hosted on Acast. See acast.com/privacy for more information.
April 3, 1974. Across America, many people wake up this morning thinking it will be a normal day. But in the next 24 hours, almost 150 tornadoes will hit the United States. It will be then the largest tornado outbreak in the nation's history. Why did so many deadly tornadoes hit on this one day? And how did it spur life-saving changes that are still with us decades later?This episode originally aired in 2021.Thank you to our guests Greg Forbes, former severe weather expert with the Weather Channel, and Atmospheric Sciences professor, Jeff Trapp, from the University of Illinois. Hosted on Acast. See acast.com/privacy for more information.
April 1, 2023. In honor of April Fools' Day, we give you three historical tales of the bluff and the bamboozle. An autumn day in 1726, when an English peasant gives birth to something mysterious … and furry. Mets spring training in 1985, as the world meets an otherworldly baseball player with a superhuman arm. Finally, the summer of 1835 in NYC, when a scrappy start-up of a newspaper starts a frenzy about its exclusive: there's life on the moon! Along the way, we'll learn what it takes to pull off a convincing hoax. And how we can avoid being duped ourselves!Special thanks to our guests: Karen Harvey, professor of cultural history at the University of Birmingham and author of The Imposteress Rabbit Breeder: Mary Toft and Eighteenth-Century England; Jay Horwitz, former PR director and current VP of Alumni Relations for the New York Mets; and Matthew Goodman, author of The Sun and the Moon: The Remarkable True Account of Hoaxers, Showmen, Dueling Journalists, and Lunar Man-Bats in Nineteenth-Century New York. Hosted on Acast. See acast.com/privacy for more information.
March 25, 1911. It's quarter to five on a Saturday—closing time at the Triangle Shirtwaist Factory. Someone on the cutting room floor lights a cigarette… that ignites a pile of scraps. Over the next fifteen minutes, hundreds of workers scramble to escape the top floors of this ten-story building by smoke-filled stairwell, crammed elevators, and an overloaded fire escape. 146 of them don't make it out. How was this tragedy set in motion years before the fire itself? And how did reforms passed in the wake of the fire change the workplace for all of us? Special thanks to our guests: Kat Lloyd, vice president of programs and interpretation at New York's Tenement Museum, and David Von Drehle, author of Triangle: The Fire That Changed America. Hosted on Acast. See acast.com/privacy for more information.
March 17, 1828. The celebrated clown, Joseph Grimaldi, rises from his sickbed. Once London's most energetic performer, he's gradually been crippled by decades of pratfalls and acrobatics. He can barely manage the short walk to Sadler's Wells theater, where he's about to star in a final show. Grimaldi dresses backstage as if he's in a daze, burdened by a lifetime of personal sorrows. And yet, when the curtain rises, he'll summon the old strength. He'll entertain this last of his countless audiences and send them home happy – unlike the clown himself. Who was Joseph Grimaldi? And how did he blend humor, irreverence, and humanity to fundamentally change comedy? Special thanks to our guests, Andrew McConnell Stott, author of The Pantomime Life of Joseph Grimaldi: Laughter, Madness and the Story of Britain's Greatest Comedian, and Naomi Shafer, Executive Director of Clowns Without Borders USA. Hosted on Acast. See acast.com/privacy for more information.
March 10, 1949. Defendant Mildred Gillars arrives at a courthouse to hear her verdict. To trial-watchers, she's known as Axis Sally—the American woman who broadcast Nazi propaganda from Berlin during World War II. In taunting tones, she spent years pushing anti-Semitic and anti-Allies messages aimed at weakening the morale of American soldiers. But Gillars insists that she's misunderstood, even innocent. That she's an artist, she loves her country, and was forced to do what she did… or die. How did a struggling actress from Maine become a potent weapon of the Nazis? And is there a way to understand the choices that she made?Special thanks to our guests, Richard Lucas, author of Axis Sally: The American Voice of Nazi Germany, and Michael Flamm, professor of history at Ohio Wesleyan University. Thanks also to the Veterans History Project at the Library of Congress. Hosted on Acast. See acast.com/privacy for more information.
A new History Channel podcast, American Football is the untold tale of the rough-and-tumble origins of the National Football League. Produced and presented by Michael Strahan and narrated by actress and pro football enthusiast Kate Mara, this podcast reaches back into the past to explain the dirty, bloody, and tumultuous beginnings of America's most popular sport.In this first episode, the sport of American football begins as a stand-in for war – a place where young men at elite colleges could prove their mettle fighting on the gridiron. Hosted on Acast. See acast.com/privacy for more information.
March 2, 1969. French pilot André Turcat takes to the skies above Toulouse-Blagnac airport. He's flying an odd-looking plane: long and slender with triangular wings and a bent-down nose like a bird of prey. It's called the Concorde – a jet designed to move supersonic flight from military to civilian use. If it works, paying passengers will be able to cross continents and oceans at fantastic speeds while sipping glasses of champagne. The crowd below watches, mesmerized, as Turcat puts the plane through its paces. Concorde aces the test and now, as they say, the sky's the limit. How did this space age technology, born of the Cold War, usher in one of the most glamorous eras of commercial flight? And what caused it to come to an end? Special thanks to our guest, Mike Bannister, author of Concorde: The Thrilling Account of History's Most Extraordinary Airliner. Thanks also to the folks at the Brooklands Museum. Hosted on Acast. See acast.com/privacy for more information.
February 22, 1962. The city of Berlin is cut in half by a concrete and barbed wire wall. On the west side, U.S. Attorney General Robert Kennedy is giving a rousing speech when suddenly, what look like balloons explode above the crowd, revealing Soviet-red flags. "The Communists will let the balloons through," Kennedy says. "But they won't let their people through!" Meanwhile in the east, the streets are quiet. The people on both sides of the wall live in its shadow. They are family members and former neighbors, many of them wondering, "Is this really here to stay?" How did Berlin become the bitter borderland in the global propaganda war between the United States and the Soviet Union? And why did it take so long for the Berlin Wall to come down?Special thanks to our guest, Hope Harrison, professor of history and international affairs at George Washington University and the author of Driving the Soviets up the Wall: Soviet-East German Relations, 1953-1961. Hosted on Acast. See acast.com/privacy for more information.
February 14, 1934. When Adelaide Hall steps onstage at The Apollo Theater, she's greeted by an audience unlike those she's experienced before. Hall is already famous—she's been on Broadway and performed at Harlem's Cotton Club. But those theaters are segregated. The Apollo has just recently opened its doors to Black audiences, and Hall's performance there helps put the revamped theater on the map. It marks the beginning of the end of segregated shows. In this roundtable discussion with The Apollo's resident historian and its executive producer, we explore how this 89-year-old theater with 1,500-seats helped catapult some of the nation's best-known performers to stardom, and how it forever changed American music.Special thanks to our guests, Kamilah Forbes, The Apollo Theater's executive producer, and Billy Mitchell, its historian and tour guide. Look out for The Apollo's multi-stage expansion and renovation, coming in Fall 2023.Correction: As of publication, The Apollo is 89 years old. Hosted on Acast. See acast.com/privacy for more information.
February 11, 2005. FBI agents bust down the door of a cinder block house near the University of Kentucky campus. Amid flash grenades and screaming teens, they arrest three students – plus a fourth student in a nearby dorm. The crime? Stealing almost $750,000 of rare books and manuscripts from the library at Transylvania University. Why did four freshmen decide to actually go through with their real life version of Ocean's Eleven? And how did they plan to get away with it? Special thanks to our guests, BJ Gooch, retired special collections librarian; Eric Borsuk, whose memoir is called American Animals: A True Crime Memoir; and Tom Lecky, rare book and manuscript specialist. Hosted on Acast. See acast.com/privacy for more information.
January 30, 1649 / 1661. London, 1649. King Charles I lays his head on a chopping block. The axe falls and, soon with it, the monarchy. What follows is Parliament's grueling effort to set up a functioning republic – one of the first in history. It will be led by Oliver Cromwell, a brilliant military leader who becomes the country's most powerful man. But on January 30, 1661 – exactly twelve years after the death of Charles I – royalist forces will use the same method to take their revenge: a beheading. Who was Oliver Cromwell, the man who led Britain's brief experiment in life without a king? And how did it all go wrong?Special thanks to our guests, Martyn Bennett, professor of early modern history at Nottingham Trent University and author of several books including Cromwell at War: The Lord General and His Military Revolution; and Peter Gaunt, professor of history at the University of Chester and author/editor of books including two Cromwell biographies, both entitled Oliver Cromwell. Hosted on Acast. See acast.com/privacy for more information.
United States