Claim Ownership
Author:
Subscribed: 0
Played: 0
Description
It's the question everyone has asked themselves at least once. Should I break up with my partner? Relationship success depends on so many factors - communication, emotional intimacy, and of course - sexual connection. Figuring out which problems are worth solving and which ones are directing you to the exit sign can be confusing, exhausting and painful.So on today's show, I take your questions - live - to figure out if you should make up or break up. Is bad sex worth leaving someone over? What about an age gap that puts both of you in much different life stages? Or how do you know if an affair has the potential to turn into something real? We learn so much from other people's relationships. No matter where you are in your own, this will teach us all how to make better choices going forward. And if you want your questions answered on the next Hotline Call show, please reach out! You can leave messages online at sexwithemily.com/ask-emily or by calling 559-TALK-SEX (825-5739). Just leave your name, age, where you live and how you listen to the show! (You can always change your name or choose to remain anonymous.)Show Notes:Article: How to Have Sex When You're In a Full HouseUse code EMILY for 15% off Higher Dose at-home wellness productsEpisode: Manifest Your Partner (It Worked for Me)Yes No Maybe List Hosted on Acast. See acast.com/privacy for more information.
So you want to try a new kink? Well, you've come to the right podcast. On today's Best Of show, I answer your questions and help open your mind (and body) to all things kink and BDSM - from squirting to nipple-gasms.  Pushing ourselves outside our comfort zone can lead to enhanced intimacy and heightened pleasure. All you need are the right tools, compassionate communication, patience and plenty of lube.Show Notes:6 Kink Styles (& How To Explore Them)Tickets to Book Release Event with Jen FreedPlayground (get 15% off first order with code SEXWITHEMILY) Hosted on Acast. See acast.com/privacy for more information.
Quiet quitting: the act of leaving without leaving. At a job, it's refusing to stay late, not seeking out extra projects, and only doing exactly what your role requires. Critics call it lack of inspiration or hustle – but proponents say it's simply setting boundaries.But can quiet quitting apply to our relationships? I'll explain the signs to look out for and how to initiate the hard conversations you may need to have with your partner. If we can put aside our inner people pleaser, we can avoid long term resentment and articulate our needs.Show Notes:Playground (get 15% off first order with code SEXWITHEMILY) Gottmans on Compatibility, Conflict & Conversation Hosted on Acast. See acast.com/privacy for more information.
Let's train our orgasm muscle: the pelvic floor. We all have one. And like our other muscles, strengthening it can yield physical benefits. In this case, a more explosive orgasm. On today's show I put the spotlight on edging – a sex technique for more intense orgasms – and give you a slew of additional tips for maximizing your pleasure. Penis owners, do you use toys yet? Because I've got killer recommendations for you. People in relationships, ever been cheated on? I help one caller move through the process. Stuck in the friendzone? Through direct communication, we can all escape platonic purgatory.Show Notes:Tickets to Book Release Event with Jen FreedPlayground (get 15% off first order with code SEXWITHEMILY) How to Climax Harder and Faster Hosted on Acast. See acast.com/privacy for more information.
How do you know if you're bisexual? In honor of Bisexuality Visibility Day, author Jen Winston helps me answer just that. In her book Greedy: Notes From a Bisexual Who Wants Too Much, Jen reveals how she came to terms with her bisexuality, in a world that loves to slap stereotypes on it: greedy, slutty, and constantly confused.Whether you're a vulva owner in a heterosexual partnership who wants to explore same sex fantasies, or a penis owner who has recently come out as gay but still has thoughts about the opposite sex, Jen helps us all understand why sexuality is about so much more than who you're sleeping with. Because after all, your sexuality is less about the destination and more about the journey to get there. Show Notes:Tickets to Book Release Event with Jen FreedJen Winston's book Greedy: Notes From a Bisexual Who Wants Too MuchOpen by Rachel KrantzJen Winston on Twitter Hosted on Acast. See acast.com/privacy for more information.
Let's manifest our dream partners and our best sex. Because listen: if our romantic lives aren't aligned with the people we actually are, we have an opportunity to change that. Today, I'll tell you how I manifested my own partner, the specific steps used to get there, and why the science behind this practice works. I'll also answer your questions about finding the one and how manifestation can apply to your everyday dating and sex dilemmas. Show Notes:15 Types of Sexuality and Attraction To Help You Understand Your Desire StyleJoe Dispenza - Breaking the Habit of Being YourselfIntroducing Playground's chief sexologist Hosted on Acast. See acast.com/privacy for more information.
Do you fake orgasms? Be honest. Whether we feel pressured to end the sexual experience, or simply don't know how to orgasm with a partner, faking it is common for every gender and orientation. So on today's episode, we discuss how to hold out for the real thing while also restoring your sex life. What do you do when it's not just your orgasm that's gone missing, but your entire sex life? Or how about when it's physical pain holding you back from having more pleasure? I'll help callers with these questions and others as we embark on a mission to get you back to orgasming and back to a more pleasurable sex life.Show Notes:How Do I Tell My Partner I've Been Faking Orgasms? Hosted on Acast. See acast.com/privacy for more information.
What's your sex language? We all have one. And once we're fluent in the four types, we can expand our repertoire to more effectively please our partner – and advocate for what we want.In today's episode, we will explore just that with psychologist and astrologer Jen Freed. Her forthcoming book "A Map to Your Soul: Using the Astrology of Fire, Earth, Air, and Water to Live Deeply and Fully" explains how these elements relate to the type of sex we want and how to create an erotic field with our partner. Dr. Freed offers a formula for alchemizing amazing sex by combining the principles of psychology and astrology, along with curious communication. Show Notes:Is Casual Sex Right For You?Pre-order A Map to Your SoulMore Jen Freed: Instagram | Twitter | Facebook | Website Hosted on Acast. See acast.com/privacy for more information.
Dating as an adult is exhausting. While experience comes with age, actually applying that experience is easier said than done…even for professionals. With me today are two therapy professionals who also happen to be partners: John Kim and Vanessa Bennett. Their book "It's Not Me, It's You" offers an anecdotal road map of how to "relationship better," from overcoming commitment issues, to fanning the sex flames, to breaking the blame cycle. John and Vanessa expertly dissect their own relationship to inspire us to create healthy bonds with the people we love. Listen to learn why "the one" is a myth, how to wean ourselves off codependency and how to replace obligatory sex with erotic collaboration.Show Notes:More John Kim: Instagram | Twitter | WebsiteMore Vanessa Bennett: Instagram | Website | PodcastPegging 101: How to try strap-on Sex Hosted on Acast. See acast.com/privacy for more information.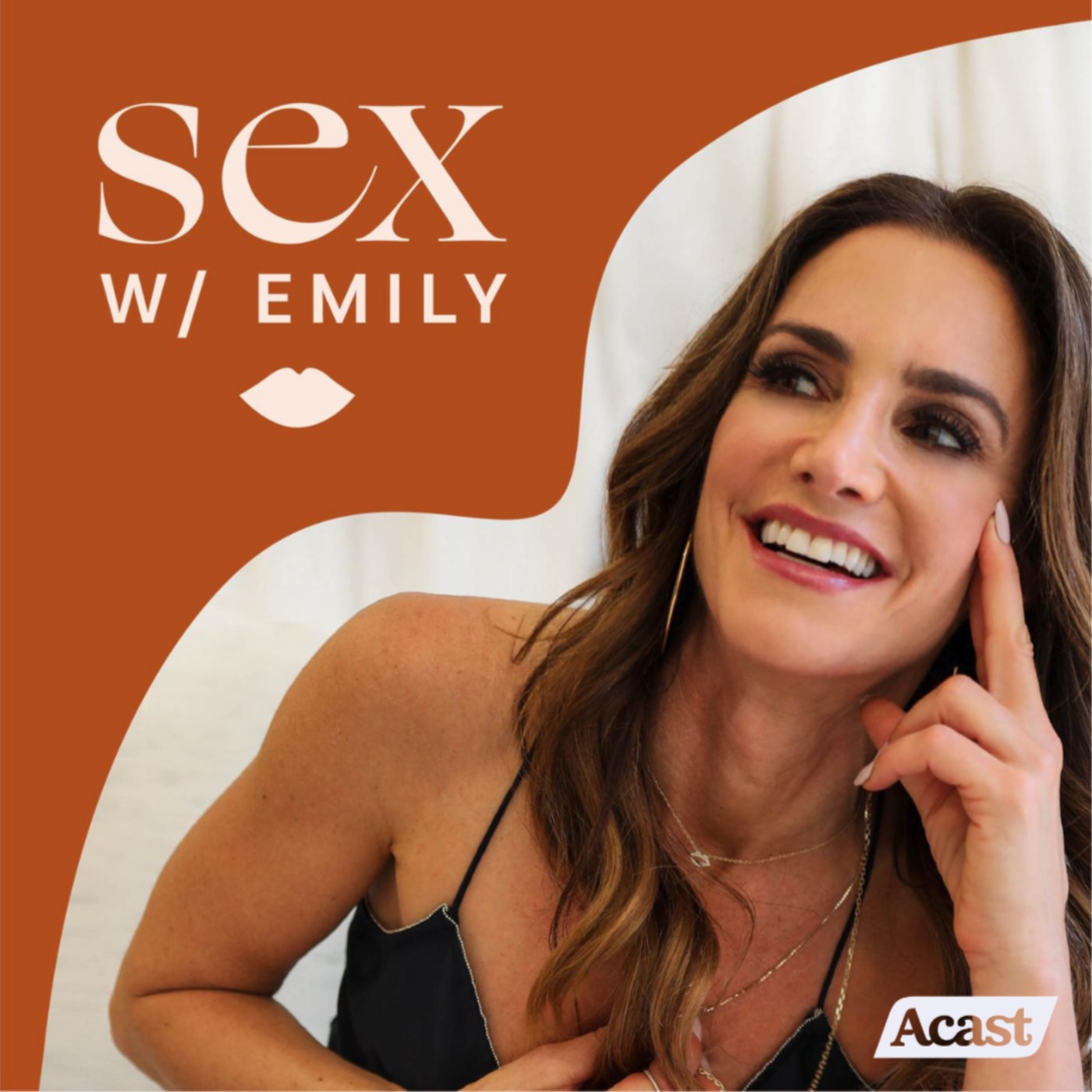 Big Pegging Energy
2022-09-0628:59
2
To peg, or not to peg? That's the question we're going to push into today… and yes, pun intended. Pegging, which typically involves a penis owner being penetrated through the use of a strap-on dildo by a vulva owner, seems to be more popular than ever. But arguably more than other forms of pleasure, strap on sex challenges the way we think about masculinity, femininity and heteronormative pleasure. Role reversal and anal play require a great deal of trust, empathy and vulnerability. But if partners can work through these challenges, the payoff can be immense. And that's why on today's episode, I want to explore not just the steps partners should take to responsibly explore strap on intercourse, but also how the benefits can go way beyond the bedroom.Show Notes:Do's and Dont's of Anal SexHow to Find The Best Lube For YouSavage Love by Dan SavageBest Sex Toys for CouplesHarnesses and Anal-Safe Dildos from Good Vibrations Ask Emily: My Partner Is Friendly With Other Guys Hosted on Acast. See acast.com/privacy for more information.
How can you be bold in the bedroom? I've got the boldness queen herself, Jen Cohen of the "Habits & Hustle" podcast, to tell us how to design the life you actually want — including, of course, your sex life.Jen explains the 10% Target Mindset, the difference between what you want and what you need when it comes to sexual partners, how to build better intimacy habits, and how to normalize failure so that you take more risks. That's where boldness comes in: to identify what you want, and be brave enough to work for it.Show Notes:Jen Cohen TED TalkFalling Forward by Jen CohenWebsiteInstagram"Habits & Hustle" podcastEmbodied is the New Sexy: 5 Benefits of Living A Radically Embodied Life Hosted on Acast. See acast.com/privacy for more information.
Have you ever wondered what it would be like to have a sexually fluid relationship? As in, you and your partner discuss bisexuality openly…either yours, theirs, or both? What about having multiple partners? Or trying a threesome together? Are these possibilities you'd consider, or are you like: NO THANK U, NEXT! Well on today's best-of show, I've got two individuals who can tell you exactly what it's like to be in a successful, alternative relationship. First you'll hear from actor/model Nico Tortorella on navigating bisexuality, how sex changed once they got sober, and what it's like for them to fall for someone outside of their primary partnership. Next, you'll hear from MMA fighter, fellow podcaster and Aussie fan fave Jason Ellis on how he and his fiance (now wife) conduct a radically open relationship, why he's thrilled for another man to give her sexual pleasure, and his best recommendations for your first threesome. Come for the open minds, stay for the sex tips. Show Notes:Where is the Clitoris?The Love Bomb w/ Nico TortorellaThe Jason Ellis Show Hosted on Acast. See acast.com/privacy for more information.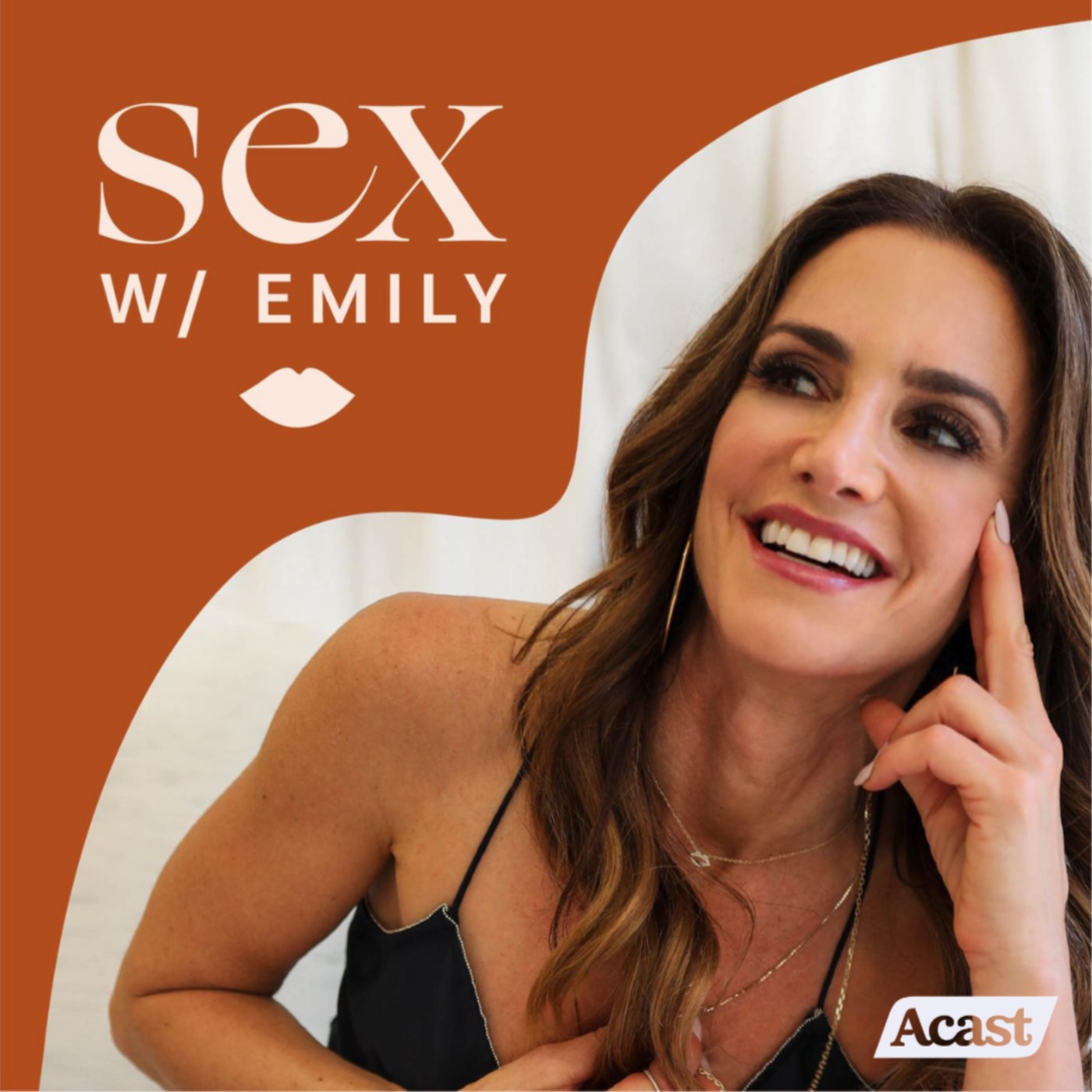 Conscious, Casual Sex
2022-08-2636:55
1
Casual sex gets a bad rap. We associate it with hookup culture, with disposability, with mindless Tinder swipes. But it doesn't have to be that way: when approached with an intentional, conscious mindset, casual sex can be exactly what you need to feel erotic and energized again. The key? Knowing yourself – and knowing precisely what you want to get out of your casual sex experience. On today's show, I parse out all the different types of casual sex out there, and offer some research that may surprise you. Next, I discuss how you know if casual sex is right for you, and when it's best to say, "no thank you." Finally, I coach you on how to make your casual sex encounters fulfilling, with maturity, self-awareness, and of course – an orgasm or two. Or ten. Show Notes:7 Myths of Non MonogamyFriends With Benefits: A Guide Hosted on Acast. See acast.com/privacy for more information.
What's holding you back in bed? We've all got our pain points: body image, not being able to tell your partner what you want, feeling embarrassed to make noise or express yourself. But I asked you how you overcame sexual insecurities, and you came back with SOLID advice. So on today's show, along with my advice, we're spreading the sexual confidence gospel using tips from the Sex With Emily community.First, we get into body image: how to hack your brain to feel more comfortable in your skin. Next, I talk about my favorite subject: communicating with your partner, to create a culture of sex positivity. Finally, I've got a particularly juicy tip to help you let go in bed and express yourself without inhibition — to hear it, just take a listen to this episode.Show Notes:Ask Emily: My Partner Watches Porn a LIttle Too EnthusiasticallyFeeldFet LifeFirst Date, First Orgasm, First Threesome  Hosted on Acast. See acast.com/privacy for more information.
If you build a sex room, they will come. That's the idea behind the new Netflix show "How to Build a Sex Room," and on today's episode I've got designer Melanie Rose here with me to discuss her real-life erotic renovations.From a rock n' roll dungeon to a high-end sex spa, Melanie has all kinds of decor ideas you can steal: spanking benches, wall-mounted handcuffs, soundproofing wall art. All of these are client-approved sex innovations, but the show has a touching side too. You get to see all kinds of clients, from suburbanites to polycules, parents to long-distance couples, discuss their fantasies and sexual desires – some of them for the very first time. And you know I'm all about that. Show Notes:For More Melanie Rose: Netflix show | Instagram | Website | Pinterest Where is The Clitoris?Liberator Throw Blanket Hosted on Acast. See acast.com/privacy for more information.
Let's get sexually adventurous, people. On today's hotline calls show, you're bringing the novelty, and I am one hundred percent here for it. Jumping right in: can you use the same sex toy with multiple partners? Let's find out. If you're in your 20s and hooking up with a much older woman, is that ok? Or what if you're all about female empowerment, except you ARE a female, and you DO want to be choked and spanked in bed? Finally: there's a first time for everything, so should you tell a partner that you've never had penetration before? Or what if you're married, and ready to experience your first open relationship – except your spouse isn't on-board? All this and more on a particularly juicy hotline calls show.Show Notes:Shop Page Vesper Vibrator NecklaceBellesaSex, Porn & (Erika) Lust No Shame, Just Sex w/ Erin Tillman Opening Up by Tristan TaorminoThe Ethical SlutOpen Deeply It's Open (Relationship) Season w/ Dr. Wednesday MartinOrgasms & Oral (No Penetration Required)First Date, First Orgasm, First Threesome  Hosted on Acast. See acast.com/privacy for more information.
Gotta love relationship advice delivered in a thick New York accent. I've got Adam Ferrara on the show today, and we're healing your emotional triggers so you can have thriving interpersonal connections. Capiche? Adam and I talk meditation and breathwork for anxiety, the difference between responding and reacting to your partner, how to cultivate a felt sense of your emotions, and the difference between worry and responsibility. As a self-described co-dependent, Catholic Italian, Adam is as real as it gets about getting vulnerable and doing self-work, so you can experience better love, sex, and communication. We also help a caller in her 20s get more selfish in the bedroom – because when it comes to sex, selfishness can be a real virtue. Show Notes:More Adam Ferrara: Youtube Comedy Special | Website | Instagram | Twitter | Podcast Hosted on Acast. See acast.com/privacy for more information.
Let's talk about non-monogamy! In the nearly two decades since I've been doing the show, I've never gotten so much interest in this topic as I am right now. Which is why I'm joined today by cultural anthropologist Dr. Wednesday Martin, who in addition to researching non-monogamy for her books and articles, has first-hand experience opening up her own marriage. On today's episode, Wednesday reveals what modern sex research shows about female sexuality and long-term, monogamous relationships: a woman's desire typically wanes between year 1 to 4. In addition, Wednesday and I discuss the difference between non-monogamy, swinging and polyamory, how to go about finding a partner outside of your primary relationship, how to set rules, and the surprising ways opening up improved her own partnership. Show Notes:More Wednesday Martin: Website | Instagram | Twitter | YoutubeUntrue by Wednesday Martin7 Myths of Non-MonogamyFeeldOpening Up by Tristan TaorminoOpen Monogamy: A Guide to Co-Creating Your Ideal Relationship Agreement by Tammy NelsonThe Ethical Slut: A Guide to Infinite Sexual PossibilitiesOpen Deeply: A Guide to Building Conscious, Compassionate Open RelationshipsCrazy on the Inside: A Memoir of Nobody SpecialPolysecure: Attachment, Trauma and Consensual Non MonogamyThe Anxious Person's Guide to Non-Monogamy: Your Guide to Open Relationships, Polyamory and Letting GoMore Than Two: A Practical Guide to Ethical Polyamory  Hosted on Acast. See acast.com/privacy for more information.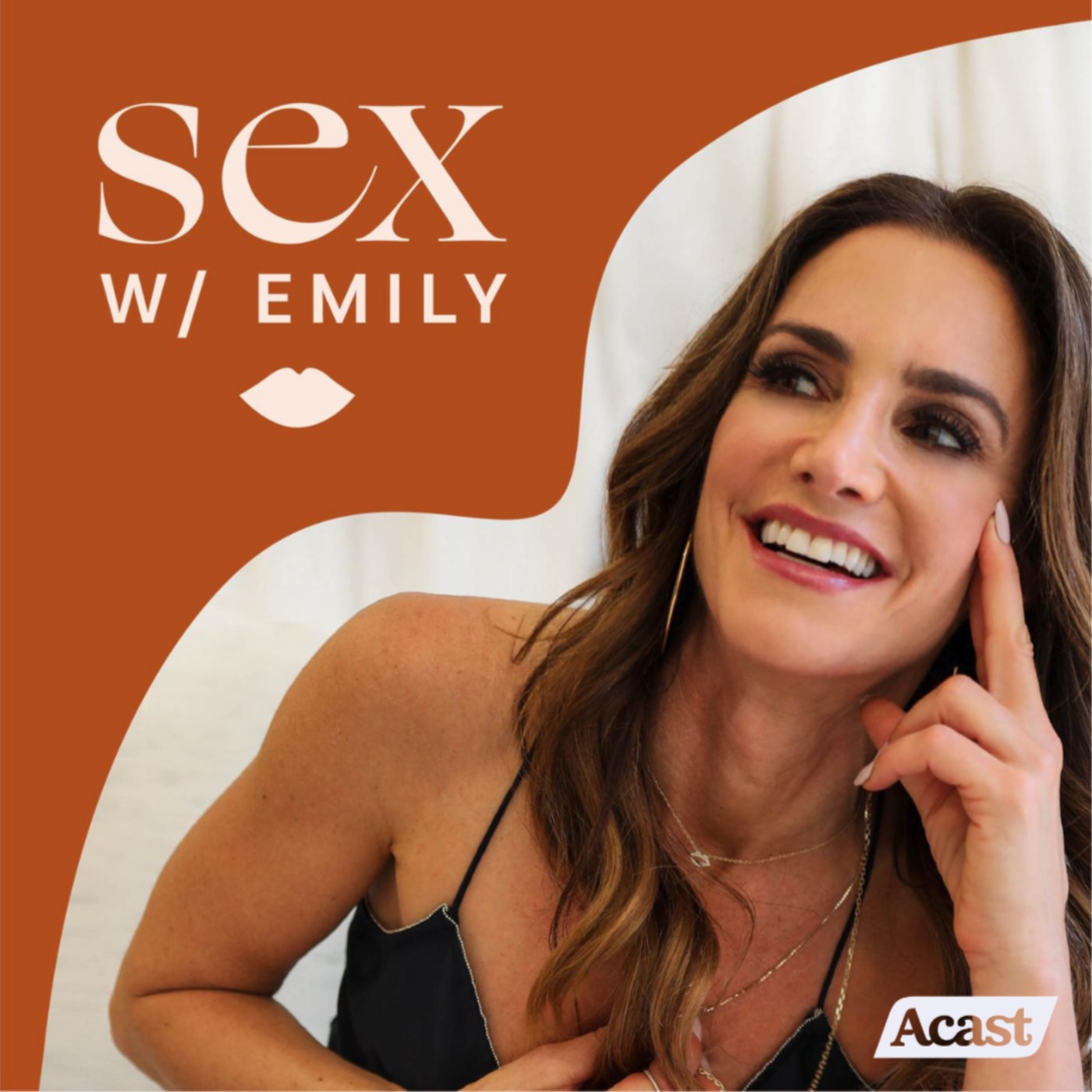 All About Anal
2022-08-0547:17
2
Have you ever tried anal play? Anal sex? Because if not, here's my question to you…what's holding you back?For most folks, the answer is fear. We're scared it will hurt, scared that we don't know what we're doing, scared we'll feel ashamed if we just so happen to love it. That's why I've got two of the anal pleasure experts on the show today, to help demystify and destigmatize anal play, and help you open up yet another pathway to pleasure. Dr. Evan Goldstein and Alicia Sinclair talk to me about anal orgasms (not a myth), the importance of anal training, how to prepare hygienically, and how to strengthen the mind-booty connection for a successful, erotic anal experience. Show Notes:Anal Play: A Beginner's Guide OR Prostate Play 101More Evan Goldstein: Website | Instagram | Bespoke Surgical | Future MethodMore B-vibe: Website | Instagram Hosted on Acast. See acast.com/privacy for more information.
If you've never talked about your sex life with your partner before, there's a good chance they'll push back. Why? Because most of us go into fight or flight mode when talking about sex: it's not normalized in our culture, we get defensive, we feel like we're being criticized. But never fear – you can create a culture of sex communication in your relationship, one talk at a time. Be the change, is what I'm saying.On today's hotline show, I take your calls about having a sex talk. Like: telling your wife you want her to massage your prostate. Or telling a partner you want your vanilla sex to be a little spicier. How to relax into oral and give your partner tips to make you scream, and how to tell your partner: "you know what? I need to be seduced a little before we jump into penetration." If we can talk about sex like we talk about dinner, everyone wins! So take a listen to this episode, and see if your next sex talk isn't a little bit easier. Show Notes:Embodied is The New Sexy: 5 Benefits of Living a Radically Embodied Life A+ Oral Sex for VulvasEverybody Loves OralAsk Emily: How Do I Better Enjoy Oral Sex? Mind-Blowing Oral Sex in Under 5 Minutes: The Kivin Method Hosted on Acast. See acast.com/privacy for more information.
United States