Claim Ownership
Author:
Subscribed: 0
Played: 0
Description
Never heard of the Udi language? Get ready to be beguiled by this poster child for endangered languages. The history of the Udi people and their language includes an ancient kingdom, an exodus to escape persecution, and the creation of a bespoke alphabet. Udi also has a unique aspect to its grammar—a form of linguistic behavior that scholars previously thought was impossible. No wonder the small Udi-speaking community of Zinobiani in the Republic of Georgia attracts visitors from around the world ,  including Subtitle's Patrick Cox. Music in this episode by Howard Harper-Barnes, Christian Andersen, Rand Aldo, Farrell Wooten, Leimoti, and Stonekeepers. The photo shows linguist Thomas Wier and Udi activist Alexander Kavtaradze at a memorial of Kavtaradze's great great uncle, Zinobi Silikashvili, founder of Zinobiani. For more photos and a transcript of the episode, go here. Sign up for Subtitle's newsletter here.
If you want to know where African American English is headed, listen to Shondel Nero. Shondel was born in the Caribbean nation of Guyana where she code-switched between Guyana Creolese and colonial British English. As a young adult she moved to North America, eventually settling in New York City where she became a professor of language education at NYU. Shondel tells guest host Ciku Theuri that the various versions of English spoken by Black immigrants are rubbing off on Black American speech. Aided by the likes of TikTok, African American English is now going through a period of rapid change. Music in this episode by HATAMITSUNAMI, Matt Large, Rocket Jr., and Osoku. More about Shondel Nero here. The photo of Shondel was taken at Kaieteur Falls, the world's largest single drop waterfall located deep in the rainforest of her native Guyana. Read a transcript of the episode here. And sign up for Subtitle's newsletter here.
Guest host Ciku Theuri speaks with music writer Jordannah Elizabeth about the intimate relationship between music and Black American speech. That connection was never closer than in the 1930s and 40s when Cab Calloway's Hepster Dictionary and Sister Rosetta Tharpe's groundbreaking rock 'n' roll established new artistic and linguistic pathways. This is the second of our three-part series on African American English. Jordannah Elizabeth is the founder of the Feminist Jazz Review and author of the upcoming A Child's Introduction to Hip Hop. Music excerpts in this episode by Sister Rosetta Tharpe, Cab Calloway and His Orchestra, The Ink Spots, Roscoe Dash, Gucci Mane, Tems, Nbhd Nick and Sarah, the Illstrumentalist. Photo of Bill Robinson, Lena Horne and Cab Calloway from the 1943 musical film, Stormy Weather, via Wikimedia Commons. Read a transcript of the episode here. Subscribe to Subtitle's newsletter here.
Are the roots of African American English mainly African? Or English? Or something else? Linguists—and others—don't agree. Ciku Theuri guides us through the theories. Opinions from Nicole Holliday, John McWhorter, John Rickford and Sunn m'Cheaux, who we also profiled in a previous Subtitle episode. Music in this episode by A P O L L O, Jobii, and Tilden Parc. Photo of Michelle Obama by Pete Souza via Wikimedia Commons. Read a transcript of the episode here. Subscribe to Subtitle's fortnightly newsletter here.
Until recently, issuing a death threat required some effort. Today, anyone with a phone or computer can make a threat—or receive one. The result is a "golden age" for the dark realm of personal threats.   Forensic linguist Tanya Karoli Christensen and forensic psychologist Lisa Warren help us trace the history of death threats from eloquently penned letters to casually written social media posts. As the platforms for making threats are changing, so too are the methods for assessing their potency. Music in this episode by Magnus Ringblom, 91nova, Fabien Tell, BLUE STEEL, Peter Sandberg, Amaranth Cove and Andreas Boldt. Illustration by James Gillray (1756-1815) via Wikimedia Commons. Read a transcript of this episode here. Subscribe to Subtitle's newsletter here.
If Latin is dead, why is it easy to find meetups of people speaking it? Why is a group of scholars and lexicographers working on what has become a century-spanning Latin dictionary project? Former Latin student Cristina Quinn challenges Patrick Cox to seek answers to these and more questions about the supposedly dead language that is still all around us. Photo by Patrick Cox. Music by Marc Torch, Arthur Benson, Frank Jonsson, Farrell Wooten, and Andreas Boldt. Read a transcript of this episode and see more photos here. Subscribe to Subtitle's newsletter here.
Ellen Jovin belongs to that rare breed of human with a passion for grammar. You will too if you spend a few minutes with her, your grammar anxiety melting away in minutes. That's what happens when apostrophe-challenged Patrick meets Ellen at her Grammar Table in New York's Central Park. There, Ellen fields questions from passers-by about commas, semicolons, ellipses and weird-sounding neologisms. Ellen tells Patrick about her word-obsessed childhood, her love of hyphens, and why a Jehovah's Witness who approached the Grammar Table, "was not fully there for the apostrophes." Ellen Jovin's new book about her Grammar Table adventures in 47 states is Rebel with a Clause. Photo by Patrick Cox. Music by Greatfool, Frank Jonsson, Arthur Benson, Jules Gaia. Read a transcript of this episode here. Subscribe to Subtitle's newsletter here.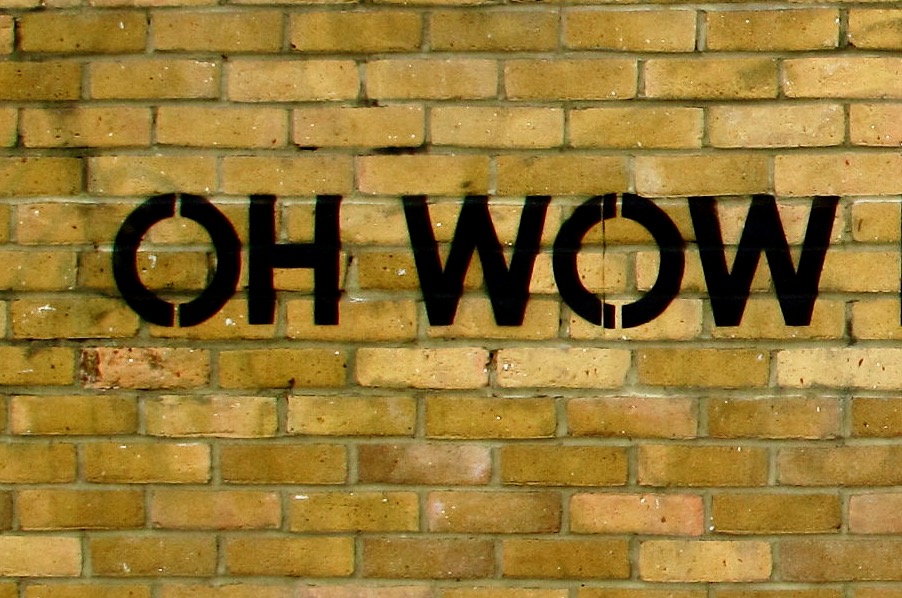 Steve Jobs' last words were: "Oh wow. Oh wow. Oh wow." Oscar Wilde went with: "Either that wallpaper goes, or I do." (At least, that's how the story goes.) But the way most of us part company with language at the end of our lives is more halting and gradual. Even when a dying loved one is unable to speak clearly, other forms of communication often take over: noises, gestures, touch and eye contact. We have stories in this episode from a hospice nurse, from journalists covering mental health and internet culture, and from language writer Michael Erard who is writing a book about last words and their relationship to first words. Photo by Duncan C via Flickr/Creative Commons. Music by Dream Cave, Nylonia, Alexandra Woodward, Cobby Costa, August Wilhelmsson, David Celeste, Martin Landstrom, Gavin Luke, Rand Also, Airae, Alan Ellis, Jules Gaia. Read a transcript of this episode here. Subscribe to our newsletter here.
How do you keep your language alive while also protecting the health of elders? That's been the quandary facing Ojibwe educators during the pandemic. As native speakers, Ojibwe elders were the primary teachers of the language, but they were also the most vulnerable to COVID. Leah Lemm of Minnesota's Mille Lacs Ojibwe band tells us how she and others figured out how to continue learning while also ensuring the wellbeing of teaching elders like her own father. Music in this episode by Airae, Gridded, Megan Woffard, Headlund, Joseph Beg, Jules Gaia, Rymdklang Soundtracks, Molecular Machine. Read a transcript of the episode here. Some Ojibwe language resources recommended by Leah: James Vukelich's Ojibwe Word of the Day; the University of Minnesota's online Ojibwe dictionary; the  Ojibwe Rosetta Stone project; and the Mille Lacs band of Ojibwe and the Minnesota Historical Society's Aanjibimaadizing book project. Subscribe to Subtitle's fortnightly newsletter here.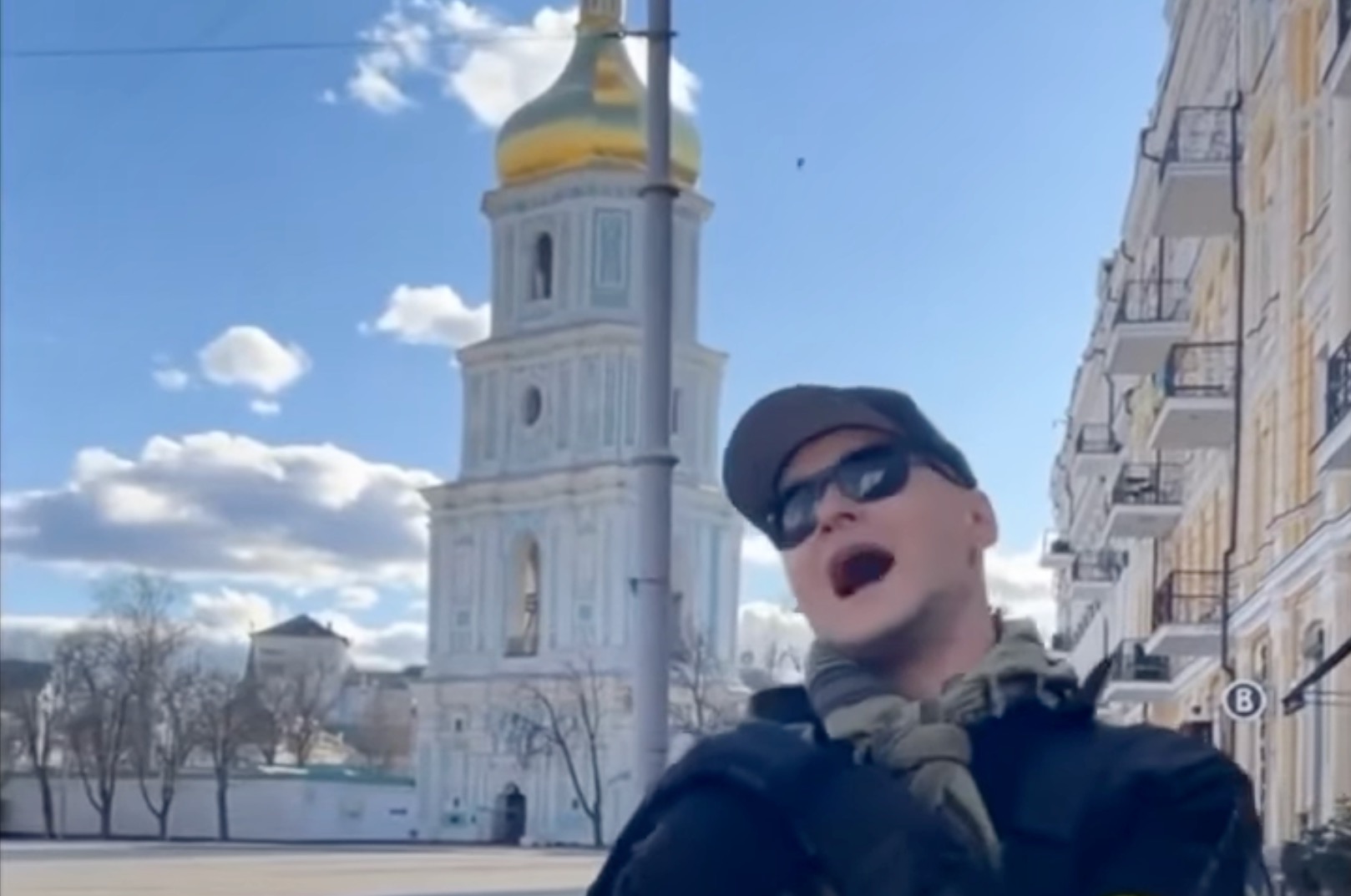 For centuries, Russians have dismissed the Ukrainian language as "Little Russian," its speakers as simple-minded peasants. The Kremlin has sporadically and unsuccessfully tried to suppress the language. Now Russia's invasion of Ukraine has driven even some Russian-speaking Ukrainians to switch to Ukrainian. We trace the defiant rise of this language with the University of Washington's Laada Bilaniuk, American-born daughter of Ukrainian parents. Photo of Andriy Khlyvnyuk via YouTube screengrab. Music in this epsiode performed by Andriy Khlyvnyuk, Mad Heads XL, Jay Varton, Farrell Wooten, Lucention, Frank Jonsson, Felix Salt. Read a transcript of this episode with more photos here.
Kavita Pillay recently moved to Helsinki with her Finnish husband and half-Finnish daughter. While husband and daughter effortlessly embraced their new linguistic surroundings, Kavita...didn't. In this episode, she seeks guidance from other immigrants with varying degrees of Finnish mastery. Among them, an opera singer who finds melody in verb conjugations, and an Iraqi-born linguistics major whose fluent Finnish is sometimes questioned by locals. Photo by Sauli Pillay. Music by Greatfool; Farrell Wooten; Jharee; Aoroa; Vanity Street; Raymond Grouse; Matt Large; At The End of Times, Nothing; Dye O. Read a transcript of this episode here.
We can't always find words to describe our emotions—not in English, at least. In this episode, Saleem Reshamwala asks friends who speak other languages to share their favorite emotion words and phrases. He also seeks guidance from psychologist Ashley Ruba, and Tim Lomas, author of Happiness Found in Translation: A Glossary of Joy from Around the World. This is a guest episode from the new Ten Percent Happier podcast, More Than a Feeling: more info and show notes here. Photo by allyaubry via Wikimedia Commons.
For hundreds of years, people living in Louisiana's bayou country have spoken French. But rising sea levels are submerging entire communities, forcing people to abandon their homes. As native French speakers move away, will the language survive in this most French of American states? We hitch a ride to the bayou with linguist Nathalie Dajko. Music in this episode by Alces Adams, View Points, Amos Noah, Earle Belo, Finn Danniell, Sture Zetterberg and Lindsey Abraham. Photo by Julia Kumari Drapkin. More photos and a transcript are here.
They're not in American dictionaries yet, but the terms, 'punching up' and 'punching down' are on the lips of many comedians. With the help of linguist and journalist Ben Zimmer and British comedian Richard Herring, we trace the migration of these words from sports to cable news to comedy. Along the way, we catch up with the history of performers and writers targeting the rich and powerful (punching up) or mocking the oppressed and vulnerable (punching down). In reporting this episode, we owe a debt of gratitude to this piece in The Baffler and this episode of WTF with Marc Maron. Music in this episode by: Zorro; Sarah, The Illstrumentalist; peerless; Farrell Wooten; Hell Nasty; Tigerblood Jewel; Mary Riddle; Divorce Applause; Amaranth Cove; VARPU. Read a transcript here.
In this episode, we tell the inspiring, heartbreaking story of Radio Haiti. For several decades, the station broadcast not just in French, spoken by Haiti's elite, but also in Kreyòl, spoken by rich and poor alike. The Kreyòl-language programs communicated directly with the rural poor—the 'outside people'—popularizing issues of inequity and corruption. Helping us tell Radio Haiti's story are Michèle Montas, widow of the station's assassinated owner Jean Dominique, and archivist Laura Wagner. Music in this episode by Samba Zao, Sosyete Grandra, Tèt Kole Ti Peyizan Ayisyen (Jean-Rabel), MIUT, Nico Rengifo, and Timothy Infinite. The photo is of a painting by Maxan Jean-Louis, courtesy of Radio Haiti Papers, David M. Rubenstein Rare Book & Manuscript Library, Duke University. Read a transcript with some great photos here.
Does your grandmother call a chest of drawers a dresser? Or a bureau? Or perhaps a chiffonier? Over the years and across regions, Americans have favored many different words for furniture—and much else. Since 1929, the Linguistic Atlas Project has been documenting these lexical changes. We tell the story of the Project, from its early days of interviewing retired male farmers, through its initially clumsy attempts to engage Black Americans, to today's scientific, demographically diverse approach. Music in this episode by View Points, The Undertowns, Farrell Wooten, Arthur Benson, Mica Emory. Photo courtesy of the Linguistic Atlas Project. Read a transcript here.
If you've ever set boundaries, taken up a gratitude practice or manifested, you're already well-versed in the language of self-help. Over its long history, self-help has acquired its own lexicon, often repurposing words along the way. Nowadays, the flavor is American but that wasn't always the case. We delve into the past and present of self-help language with Kristen Meinzer, co-host of the podcast, By the Book.  Music in this episode by Frank Jonsson, Christoffer Moe Ditlevsen, Airae, Howard Hopper-Barnes, Amaranth Cove, Jones Meadow, Trevor Kowalski, and The Fly Guy Five. Photo by Tanya Im via Creative Commons. Read a transcript here.
Why do so many of us laugh at a word like 'poop' but not at, say, 'treadmill'? Is it all down to their meaning? Or are we also responding to the sound of these words? Psycholinguist Chris Westbury set out to discover the answer. Assisted by an inventive computer, Westbury and colleagues dreamed up a bunch of non-words (like "snunkoople"), and tested their funniness on the public. We discuss the results, as well as our favorite funny words—and we get some authentically amusing help from comedians Joanna Hausmann and Filip Jeremic. Music in this episode by The Fly Guy Five, Little Island Leap, Arthur Benson, Josef Falkenskold, V.V. Campos, Birdies, Chasing Madison and Mike Franklyn. Photo by Nola Cox. Read a transcript here. And watch the strangest soccer match of all time (think Schopenhauer) here. Sign up for Subtitle's newsletter here.
When Julie Sedivy was four, her Czech family emigrated to Canada. In this episode we hear how Julie became estranged from her native Czech, only to rediscover it after the death of her father. Julie Sedivy's linguistic memoir is Memory Speaks: On Losing and Reclaiming Language and Self. Photo (courtesy Julie Sedivy) shows Julie, center, and two siblings on their arrival at Montreal's airport. Music in this episode by Gavin Luke, Arthur Benson, Esme Cruz, Aerian, Jon Bjork, Spectacles Wallet and Watch. Go here to read a transcript and see photos of Julie's family in the Czech Republic.
Is it easier to sing than speak in another language? Artist Wen-hao Tien is putting that idea to the test. She has invited friends from around the world to teach her a song in their mother tongue. Patrick listens in on a few of the lessons and also teaches Wen-hao one of his favorite (punky) songs. Music in this episode by Leimoti, Ofelia Moore, and Honeycutts. Photo, courtesy Wen-hao Tien, shows Suzi Hamill teaching Wen-hao Tien a Mozart aria. Sign up to teach Wen-hao your song here. For a transcript and photos of some of other singers/teachers, go here.
United States