Discover
The Network State Podcast
The Network State Podcast
Author: Balaji Srinivasan
Subscribed: 110
Played: 667
© Balaji Srinivasan
Description
What comes after Google, Facebook, Bitcoin, and Ethereum? Perhaps it's the startup country — the network state. Balaji interviews tech founders and policymakers from around the world on managing billions of dollars and millions of people, as well as what it might take to start a new kind of state.
The $16B acquisition of Flipkart was the largest in Indian tech history. Balaji speaks with Flipkart founder/CEO Binny Bansal on how he built the company from scratch when Indian startups weren't even a thing — and how Flipkart's rise parallels the rise of India itself.
Tyler and Cameron Winklevoss talk with Balaji about how Washington, DC is losing crypto, while other countries like the UAE and Japan are winning web3. OUTLINE 0:00 - I'm 6'5", 220, and there's two of me! 0:58 - Crypto flippening from America to Asia 7:15 - Crypto-friendly jurisdictions in the US: Wyoming, Tennessee 8:10 - The SEC is a failed regulator 18:45 - Crypto-friendly jurisdictions worldwide: Japan, Hong Kong, Dubai, El Salvador 27:31 - Winklevosses expanding in India 33:25 - What comes out of crypto? 35:45 - Flashback to 2013 TechCrunch Disrupt 37:01 - Crypto and AI, without the buzzword bingo 44:14 - The Winklevoss city LINKS 1) Gemini: https://www.gemini.com/careers 2) Wyoming DAO law: https://legalnodes.com/article/wyoming-dao-llc 3) Tennessee DAO law: https://www.natlawreview.com/article/beyond-reasonable-daoubt-tennessee-s-limited-liability-statute-decentralized 4) UAE Virtual Asset Regulatory Authority (VARA): https://www.vara.ae/en 5) Japan Web3 support: https://www.coindesk.com/policy/2023/04/06/japan-releases-web3-white-paper-to-promote-industry-growth-in-the-country 6) 2013 TechCrunch with Balaji, Naval, Winklevosses: https://techcrunch.com/2013/09/10/disrupt-sf-13-bitcoin-panel VIDEO YouTube: https://youtu.be/STbYujxjk1E SOCIAL https://twitter.com/cameron https://twitter.com/tyler https://twitter.com/balajis https://thenetworkstate.com
The President of Palau and Balaji discuss how the tiny island country is becoming a digital leader, experimenting with everything from on-chain identity to drone delivery.   Despite having less than 20,000 citizens, Palau is a full UN member state. Its path to diplomatic recognition holds many lessons for aspiring founders of new communities. Joining Palau President Surangel Whipps Jr. in this chat is William Wang, founder of rns.id, the Palaun government's crypto identity partner. OUTLINE  0:00 - Intro  2:03 - The Republic of Palau  6:18 - Palau's path to sovereignty  8:35 - How Palau is using crypto  10:40 - The President's background  16:51 - Returning to Palau  18:42 - What is RNS.ID? 25:08 - Palau's government structure  27:23 - Partnerships in Palau  34:15 - Diplomatic relations  36:29 - The advantages of small countries  42:00 - Palau's developing technologies  45:04 - Gaining diplomatic recognition  48:59 - Outro   VIDEO  YouTube: https://youtu.be/3FuQvG2dmM4 CREDITS  Editing: twitter.com/DholakiaJaydeep Images: twitter.com/elijah10t  SOCIAL  twitter.com/Surangeljr  rns.id  twitter.com/balajis  thenetworkstate.com/podcast
Tobi Lütke (Shopify Founder & CEO), Kaz Nejatian (Shopify COO), and Balaji review how Shopify rose from tiny startup to $180B+ global economy, with an annual GMV on par with the GDP of New Zealand. In the process they touch on Hayek, the Hanseatic League, merchant cavemen, the history of the corporation, and the optimal level of platform decentralization. OUTLINE 00:00 - Introduction 02:39 - Shopify has the scale of a small country 08:49 - Lifestyle businesses take up your whole life 20:52 - SMBs can be harder than startups 27:13 - Shopify could invest in its merchants 32:23 - Shopify's economy is on par with Greece or New Zealand 38:40 - Money, time, risk, attention 39:55 - Is all retail a form of arbitrage? 47:14 - The history of the corporation informs the development of smart contracts 56:57 - Founders start as lead engineer, end up as chief psychiatrist 1:00:27 - Shopify is not just technology but community 1:06:26 - The concept of computational context 1:14:34 - Shopify as a dashboard for the global economy 1:22:48 - Atoms are so much more complex than bits 1:28:41 - Balancing centralized vs decentralized at Shopify 1:43:26 - If they could start a new country, what would Tobi and Kaz build? 2:03:28 - Kaz on working at Shopify 2:04:31 - Tobi's parting thoughts LINKS 1) 100 true fans: kk.org/thetechnium/1000-true-fans/ 2) Gobekli Tepe: smithsonianmag.com/history/gobekli-tepe-the-worlds-first-temple-83613665 3) Shopify active merchant: github.com/activemerchant/active_merchant 4) Fall of Civilizations: youtube.com/@FallofCivilizations 5) Founding vs Inheriting: thenetworkstate.com/founding-vs-inheriting 6) Shopify careers: shopify.com/careers VIDEO YouTube: youtube.com/watch?v=DfrhCGpRCPI CREDITS Editing: twitter.com/DholakiaJaydeep Images: twitter.com/elijah10T SOCIAL twitter.com/tobi twitter.com/CanadaKaz twitter.com/balajis thenetworkstate.com
A discussion between Vitalik Buterin and Balaji Srinivasan on starting new countries, improving yourself, and upgrading Ethereum. OUTLINE 00:00 - Introduction 01:27 - A brief history of Ethereum 16:54 - The DAO hack 20:32 - The Devcon 2 attack 33:24 - The Merge 35:52 - Ethereum Roadmap 47:41 - The de-OFACization of Ethereum? 1:06:18 - Starting new countries 1:22:20 - Svalbard 1:27:29 - Network effects 1:33:12 - Regulation as a bounding box 1:35:42 - What new country would Vitalik start? 1:39:39 - Network states and social networks 1:43:19 - Advice on leveling up 1:51:17 - How Vitalik learned Chinese 1:55:14 - Learning by doing LINKS 1) Ethereum Average Block Time: https://ycharts.com/indicators/ethereum_average_block_time 2) What is EIP-1559: https://consensys.net/blog/quorum/what-is-eip-1559-how-will-it-change-ethereum 3) Quadratic Hash problem: https://bitcoinclassic.com/devel/Quadratic%20Hashing.html 4) The merge: https://ethereum.org/en/upgrades/merge 5) MEV watch: https://www.mevwatch.info 6) Sousveillance: https://en.wikipedia.org/wiki/Sousveillance 7) Best weather cities to live in the US: https://wired.com/2014/02/see-u-s-cities-get-least-days-pleasant-weather 8) Global passport ranking: https://passportindex.org/byRank.php?ccode=cn 9) Longyearbyen: https://en.wikipedia.org/wiki/Longyearbyen 10) Demography of the Roman Empire: https://en.wikipedia.org/wiki/Demography_of_the_Roman_Empire VIDEO YouTube: https://www.youtube.com/watch?v=1xhPqZZYJSE CREDITS Editing: twitter.com/DholakiaJaydeep Images: twitter.com/elijah10t SOCIAL thenetworkstate.com twitter.com/VitalikButerin twitter.com/balajis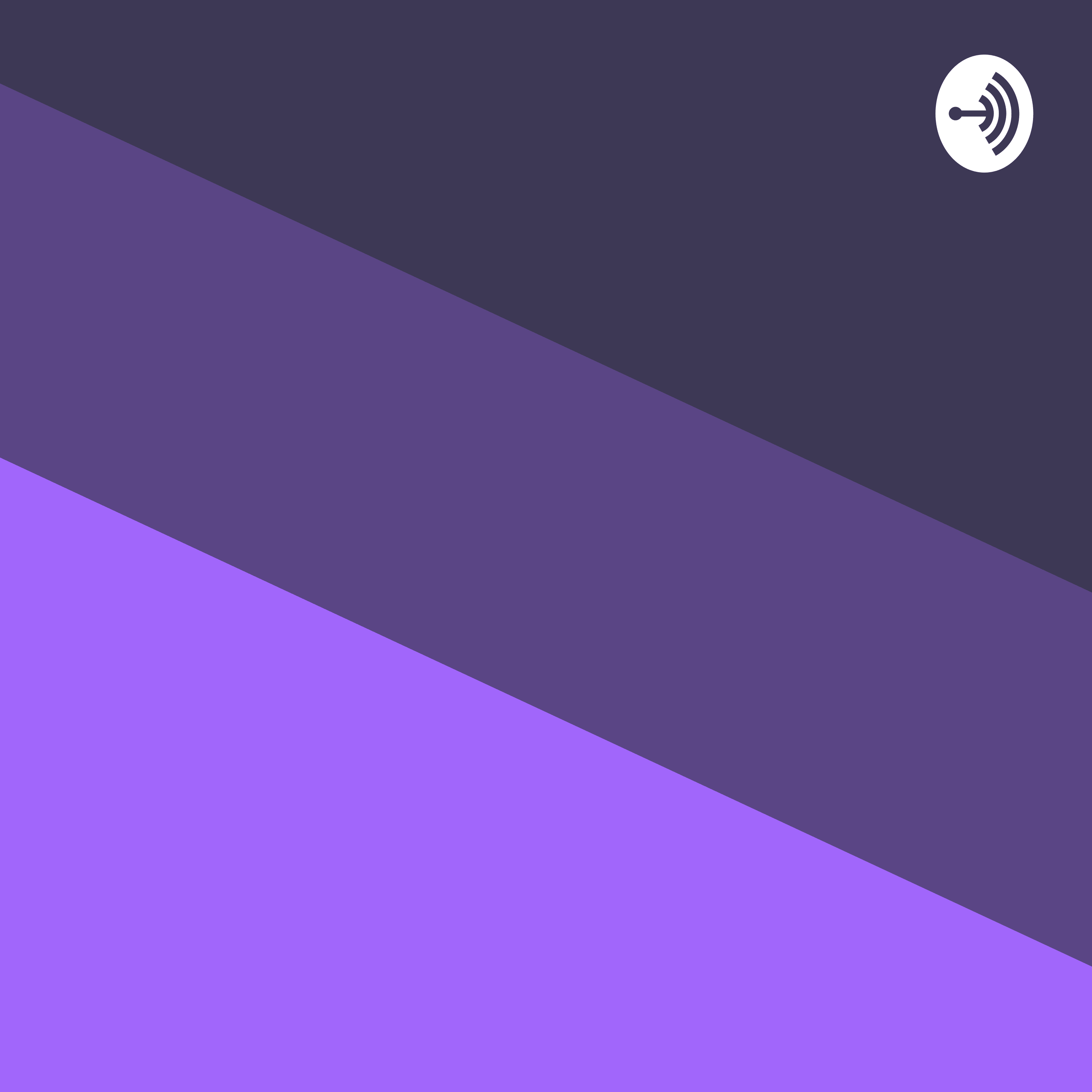 Welcome to the show! More content coming soon! Subscribe to the channel so you don't miss the next drop. We hope you enjoy!
United States