Discover
The Stoop
Claim Ownership
Author: Hana Baba and Leila Day
Subscribed: 19,905
Played: 108,929
© 2017
Description
The Stoop podcast digs into stories that are not always shared out in the open. Hosts Leila Day and Hana Baba start conversations and provide professionally-reported stories about what it means to be black and how we talk about blackness. Come hang out on The Stoop as we dialog about the diaspora.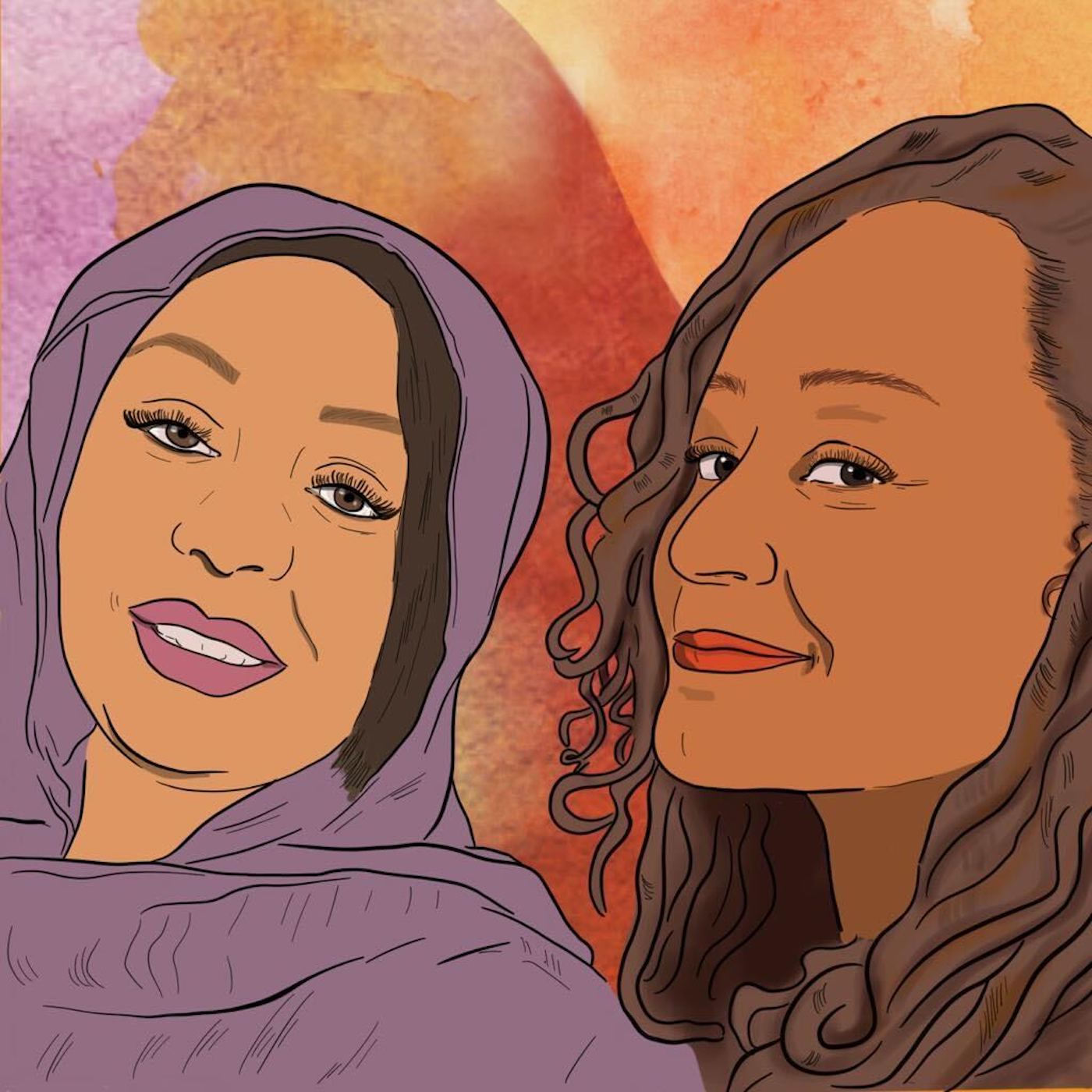 To Be Honest
2023-09-2835:21
1
Sometimes it's easier to hold back than be completely honest, especially when talking about some of the themes that are brought up on The Stoop. Today Hana and Leila share some moments that made them uncomfortable but also made them realize the importance of sharing the discomfort.  As we approach our 100th episode, let's be 100% real. 
Hana spends a day in Nairobi with Kenyan Instagram comedian, Hope Hajir. Hope made it to the U.S. and was living her life when a tragic event gave her pause. While many people who reach the U.S. find ways to stay, Hope decided to return to Nairobi and talks about the experience of not wanting to live the American Dream.
This summer, The Moth and The Stoop are getting cozy and sharing stories. Today, we invite special guest, Suzanne Rust, the host of The Moth storytelling series, to share a tale she loves. This story is by Ivan McClellan, a photographer who lives in Portland, Oregon. Ivan found something very unexpected in his hometown of Kansas City, Kansas when he learns about the black rodeo. In this double feature, we also stoop it out with Suzanne about The Stoop's episode —episode 75 —"Black don't crack?" and how we really feel about aging.
What's it like when everyone at home speaks a language you don't understand? That's the story of Claudia, a Ghanaian American who grew up not speaking her home language —her 'Mother Tongue'. But everybody else did, including her own siblings. The effects were real: disconnect, frustration, shame, and at some point a full on identity crisis. We also ask other people in the diaspora if they speak their home languages, and Hana contends with her own kids' lack of fluency, and what it means.
Leila travels back to Cuba —and to her 20s —in this special episode about Havana, dance, hair, proud negras, and finding your voice. This story is told in collaboration with Meditative Story, hosted by Rohan Gunatillake.
It's a term of endearment but not everybody wants to be your "Auntie." Today, Leila and Hana unravel some of the emotions and stereotypes tied to being an "Auntie." They did into the deeper connections to ageism, the evolving meaning of the term, and discuss the weight of "respectability handles" within Black culture.
Interest in psychedelics is ramping up. People are even claiming that psychedelics can help heal racial trauma. But should we believe the hype? Can psychedelics bring us pleasure and joy? Or is the new psychedelic gold rush perpetuating the same old harm? Producer Natalie, takes hosts, Leila and Hana, on a sonic trip to talk to a few new and seasoned psychonauts: Tonya Mosley, host of Truth Be Told and Fresh Air, decolonized psychedelic educator and practitioner, Buki Fadipe, and psychiatric nurse practitioner and organizer, Kwasi Adusei.
Today, The Stoop has a special episode. The war in Hana's home country, Sudan, continues. Hana has been feeling the conflict here at home in the States. Today we pause and take a moment to reflect on the music that has been holding people together, and we highlight the voices of Sudanese Americans who are living through a reality that their homes may never be the same. Many thanks to the kids of SANC School in California, musician Mazin Jamal and legendary songstress Salma Elassal for her songs of longing that carry us through these hard times.
A Diaspora Dilemma
2023-06-0235:56
1
Hana has a dilemma. As a diasporan, is she basically a diluted African? This question arises when Hana and Leila travel to conduct workshops at a conference in Kenya. Hana finds that she's questioning her place —she's African, but she's a diaspora African —and she wonders how she's seen, and what her role is, as someone who flies in from the West. In Nairobi, Hana gets some advice on diaspora privilege from Africa Podfest's Melissa Mbugua, then in California she chats with fellow diasporans who are also asking, how should we conduct ourselves in Africa?
How do you talk about death without talking about death? Discussions about succession planning, and what the future looks like when your loved one is gone, are tough. Leila explores legacy through a conversation with her mom, Vicki, who is planning to have her work as a gallerist live on for the next 100 years. We also meet Lauren Rosa Miller, who tells her personal story about taking over her family business and explains why she's teaching others to have hard conversations.
Whether it's the way we talk,  the music we hear, or the clothes we wear- many Black people at some point were made to feel 'not Black enough', including Leila and Hana. In this special episode, Leila explores with broadcast journalist Joshua Johnson what it means to be told she 'talks white', Hana talks to a psychologist as she wonders if she has to like everything Black to avoid getting called out, and we go deep with comedian W. Kamau Bell who's felt awkward in Black circles and in front of Black audiences. What does it mean to be 'Black enough'?
Hana's writing a book of Sudanese folktales that have been handed down through generations in her family, but some questions have been haunting her. Should they be translated? Does she even own the right to retell these stories? And the biggest question of them all- a secret within the stories that she must confront. To guide her, she talks it out with African American storyteller Diane Ferlatte, and Rwandan folklore scholar Brenda Umutoniwase- plus Hana gets honest with her Aunt Sohair..
One of the hardest practices is self-love, especially when it feels like the world is against you. Today we hear the story of Regina Louise, an author and personal growth coach, who learned how to define love on her own terms after growing up in and out of foster care.  Regina finds her voice in a story that shows us that true love doesn't always come from the outside.
Did someone say, Afro-futuristic audio space drama? We got you. What is the problem with Duran Durag? Find out in this intergalactic Blackity-Blacktic space comedy, His Saturn Return. From Pineapple Street Studios' production The 11th, creator, writer, and performer Sai Sion stars in a cosmic audio drama as he plays the cocky and charming, smooth and clumsy and always getting into trouble Duran Durag. It's high time for Duran to learn some important life lessons. The all-knowing DJ Saturn is not playing when he sends this young Black space alien on a series of challenges that reveal what it is to live in a universe that doesn't orbit around ego. Will the missions he's sent on ground him, or will his swagger get in the way of growing up?
We don't often hear stories about Black men struggling with infertility. Today, we meet Jared Wright and his wife Erica, who share their story about their road to parenthood.
Today, it's personal. Leila takes a walk through a town close to her heart- Charleston, South Carolina- to discover the Black presence in the architecture, and buildings that hold countless stories and secrets from history about Blackness. As she learns about the hands that built Charleston, she also questions her role in the changes…
When we have feet in two worlds, how do we choose to live in one place, and not the other? Today we're handing over the mic to our friends at NPR's Rough Translation, hosted by Gregory Warner. In this episode, 'Home is where the hustle is', Nigerian author Chibundu Onuzo is thinking about moving from the UK to Lagos, and she's getting advice from her big brother, filmmaker Chinaza Onuzo, about having enough "hustle" to succeed back home in Nigeria. 
'Black don't crack' is said like it's a badge of honor, but is this phrase making us more insecure about aging? Hana and Leila explore the phrase with writer Patia Braithwaite who writes, 'Black don't crack is stressing me out.'  We also Stoop it with Dr. Michelle Henry, a dermatologist and cosmetic surgeon who explains what really happens to our skin as we age, and what she's seeing when it comes to her Black patients. Is 'Black don't crack' causing more harm than good?
We're Stoopin it in Australia and meet Indigenous journalist Rhianna Patrick as she navigates this question- why do I call myself 'Black'? Rhianna takes us along as she unpacks what Blackness means Down Under. It's complicated, and we meet people along the way who help her navigate this question. Dr. Jackie Huggins digs into the history of Indigenous peoples' relation to Blackness, artist/journalist Daniel Browning explains why some young Indigenous people are identifying as 'Blak'- without the 'C', and Aurora Liddle Christie ponders her Jamaican-Indigenous Australian roots. Will Rhianna get any closer to understanding her use of the term 'Black'?
Pious & Pleasured
2022-10-0632:38
1
Angelica Lindsey-Ali is known to tens of thousands of Muslims worldwide as The Village Auntie. She's a Black American Muslim therapist, wellness educator, public health professional and- sexpert. Through her platforms, she advises Muslim women on how to tap in to their femininity. She teaches them about arousal and erotic dance, and says female sexual pleasure is a neglected part of Muslim teachings, and a sacred act of worship that's rooted in ancestral African ritual and practice. We meet Angelica, we hear how she came to this work, what she learned along the way- and the trauma, trolling, and anti-Blackness that almost led her to abandon it all. *A note to our listeners: this episode contains explicit sexual language, and a story of assault.
United States