Claim Ownership
Author:
Subscribed: 0
Played: 0
Description
Throughout the Russian invasion of Ukraine, David Remnick has talked with Stephen Kotkin, a senior fellow at the Hoover Institution who is deeply informed on U.S.-Russia relations, and a biographer of Stalin. With the Ukrainian counter-offensive proceeding very slowly, Kotkin says that Ukraine is unlikely to "win the peace" on the battlefield; an armistice on Zelensky's terms—although they may be morally correct—would require the defeat of Russia itself. Realistically, he thinks, Ukraine must come to accept some loss of territory in exchange for security guarantees. And, without heavy political pressure from the U.S., Kotkin tells David Remnick, no amount of military aid would be sufficient. "We took regime change off the table," Kotkin notes regretfully. "That's so much bigger than the F-16s or the tanks or the long-range missiles because that's the variable . . . . When he's scared that his regime could go down, he'll cut and run. And if he's not scared about his regime, he'll do the sanctions busting. He'll do everything he's doing because it's with impunity." Share your thoughts on The New Yorker Radio Hour podcast.
Being called the voice of a generation might seem a little off to someone born after the millennium. But Olivia Rodrigo's songs clearly hit home for Gen Z. She turned twenty this year, and has already been one of the biggest stars since 2021, when "Drivers License" became the No. 1 song on the planet. She won three Grammy Awards that year, including Best New Artist. One of her first public performances was on "Saturday Night Live." Rodrigo's second album, "Guts," came out this month, and she remains proud to channel the frustrations of young people. "My favorite songs to sing are the really angry ones," she told David Remnick. "Especially on tour, I'll look out at the audience and sometimes see these very young girls, seven or eight, screaming these angry songs, so hyped and so enraged . . . . That's not something you see on the street, but it's just so cool that people get to express all those emotions through music."  Rodrigo talked with David Remnick about the lineage of singer-songwriters like Carole King, and dealing with social media as a young celebrity. Share your thoughts on The New Yorker Radio Hour podcast.
The daughter of eccentric aristocrats marries a Wall Street tycoon of dubious ethics during the Roaring Twenties. That sounds like a plot that F. Scott Fitzgerald might have written, or Edith Wharton. But "Trust," by the writer Hernan Diaz, is very much of our time. The novel is told by four people in four different formats, which offer conflicting accounts of the couple's life, the tycoon Andrew Bevel's misdeeds, and his role in the crash of 1929. And though a book like "The Great Gatsby" tends to skirt around the question of how the rich make their money, Hernan Diaz puts that question at the heart of "Trust." "What I was interested in, and this is why I chose finance capital, I wanted a realm of pure abstraction," he tells David Remnick. Diaz was nearly unknown when "Trust," his second novel, won the Pulitzer Prize this year.
Twenty years after her breakout on "American Idol," Kelly Clarkson released an album called "Chemistry" that deals with the long arc of a relationship and her recent divorce. She sat down to talk with Hanif Abdurraqib, a music writer passionate about the craft of songwriting. "This literally was written in real time," Clarkson reflects. "That was me being indecisive. Man, I have kids. Do I want to do this? Can I try again?" But writing about divorce as one of the best-known celebrities in America is very different from a young artist's heartbreak anthem. "It's easy to hide in metaphors when it's not the biggest thing that's ever happened," she says. "Everyone's going to know. Unfortunately my life is very public, especially in the rough times."  Plus, Robert Samuels, a Pulitzer Prize-winning writer on politics and race, shares his secret indulgence: watching classic figure-skating routines on YouTube. 
For twenty-some years, Naomi Klein has been a leading thinker on the left. She's especially known for the idea of disaster capitalism: an analysis that the forces of big business will exploit any severe disruption to take over more space in our lives. She was often confused with another prominent political writer, Naomi Wolf—once a feminist on the left who has, in recent years, embraced conspiracy theories on the right and is now on good terms with Steve Bannon. Klein's new book, "Doppelganger," starts with this simple case of mistaken identity and broadens into an analysis of our political moment, which she describes as "uncanny" in the psychological sense. "Freud described the uncanny as that species of frightening that changes what was once familiar to something unfamiliar," she tells the staff writer Jia Tolentino. "It's that weirdness of 'I think I know what this is, but it's not what I think.' " Klein argues that the left and the right have become doppelgangers of one another—and that denialism regarding climate change has widened to any number of topics, including the claim that Joe Biden is dead and is being played by an actor. "Whenever you don't like reality, you can just say that it's not real," she says.
About 1.2 million people in the United States experience homelessness in a given year—you could nearly fill the city of Dallas with the unhoused. But there are proven solutions. For the chronically homeless, a key strategy is supportive housing—providing not only a stable apartment, but also services like psychiatric and medical care on-site. The New Yorker contributor Jennifer Egan spent the past year following several individuals as they transitioned into a new supportive-housing building in Brooklyn. She found that this housing model works and argues that it could be scaled up nationally for less than the cost of emergency services for the homeless. But "no one," Egan notes ruefully, "wants to see that line item in their budget." Plus, Joe Garcia, an inmate serving a life sentence for murder in California's High Desert State Prison, reads from his essay "Listening to Taylor Swift in Prison," recently published by The New Yorker.
At the end of this month, after more than two decades, Netflix is phasing out its DVD-rental business. While that may not come as a surprise given the predominance of streaming platforms, it's a great loss to cinephiles, according to the New Yorker's Richard Brody. Streaming services routinely drop titles from circulation, and amazing films may be lost to moviegoers. "Physical media is what protects us from being at the mercy of streaming services for our movies and our music," Brody says. "It's like a library at home." Brody gives the producer Adam Howard a peek into his own personal stash of films, and picks a few DVDs of films he would take with him in a fire: Godard's "King Lear" ("the greatest film ever made – literally"); "Chameleon Street," by Wendell B. Harris, Jr.; "Stranded" and "The Plastic Dome of Norma Jean," by Juleen Compton; and a box set of five films by John Cassavetes.
David Grann is a staff writer for The New Yorker and the author of two nonfiction books that topped the best-seller list this summer: "The Wager" and "Killers of the Flower Moon," from 2017, which Martin Scorsese has adapted into a film opening in October. Grann is among the most lauded nonfiction writers at The New Yorker; David Remnick says that "his urge to find unique stories and tell them with rigor and style is rare to the vanishing point." Grann talks with Remnick about his beginnings as a writer, and about his almost obsessive research and writing process. "The trick is how can you tell a true story using these literary techniques and remain completely factually based," Grann says. "What I realized as I did this more is that you are an excavator. You aren't imagining the story—you are excavating the story." Grann recounts travelling in rough seas to the desolate site of the eighteenth-century shipwreck at the heart of "The Wager," his most recent book, so that he could convey the sailors' despair more accurately. That book is also being made into a film by Scorcese. "It's a learning curve because I've never been in the world of Hollywood," Grann says. "You're a historical resource. … Once they asked me, 'What was the lighting in the room?' I thought about it for a long time. That's something I would not need to know, writing a book." But Grann is glad to be in the hands of an expert, and keep his distance from the process. "I'm not actually interested in making a film," he admits. "I'm really interested in these stories, and so I love that somebody else with their own vision and intellect is going to draw on these stories and add to our understanding of whatever this work is."
Henry Worsley was a husband, father, and an officer of an élite British commando unit; also a tapestry weaver, amateur boxer, photographer, and collector of rare books, maps, and fossils. But his true obsession was exploration. Worsley revered the Antarctic explorer Ernest Shackleton and he had led a 2009 expedition to the South Pole. But Worsley planned an even greater challenge. At fifty-five, he set out to trek alone to ski from one side of the Antarctic continent to the other, hauling more than three hundred pounds of gear and posting an audio diary by satellite phone. The New Yorker staff writer David Grann wrote about Worsley's quest, and spoke with his widow, Joanna Worsley, about the painful choice she made to support her husband in a mortally dangerous endeavor. This segment originally aired March 2, 2018.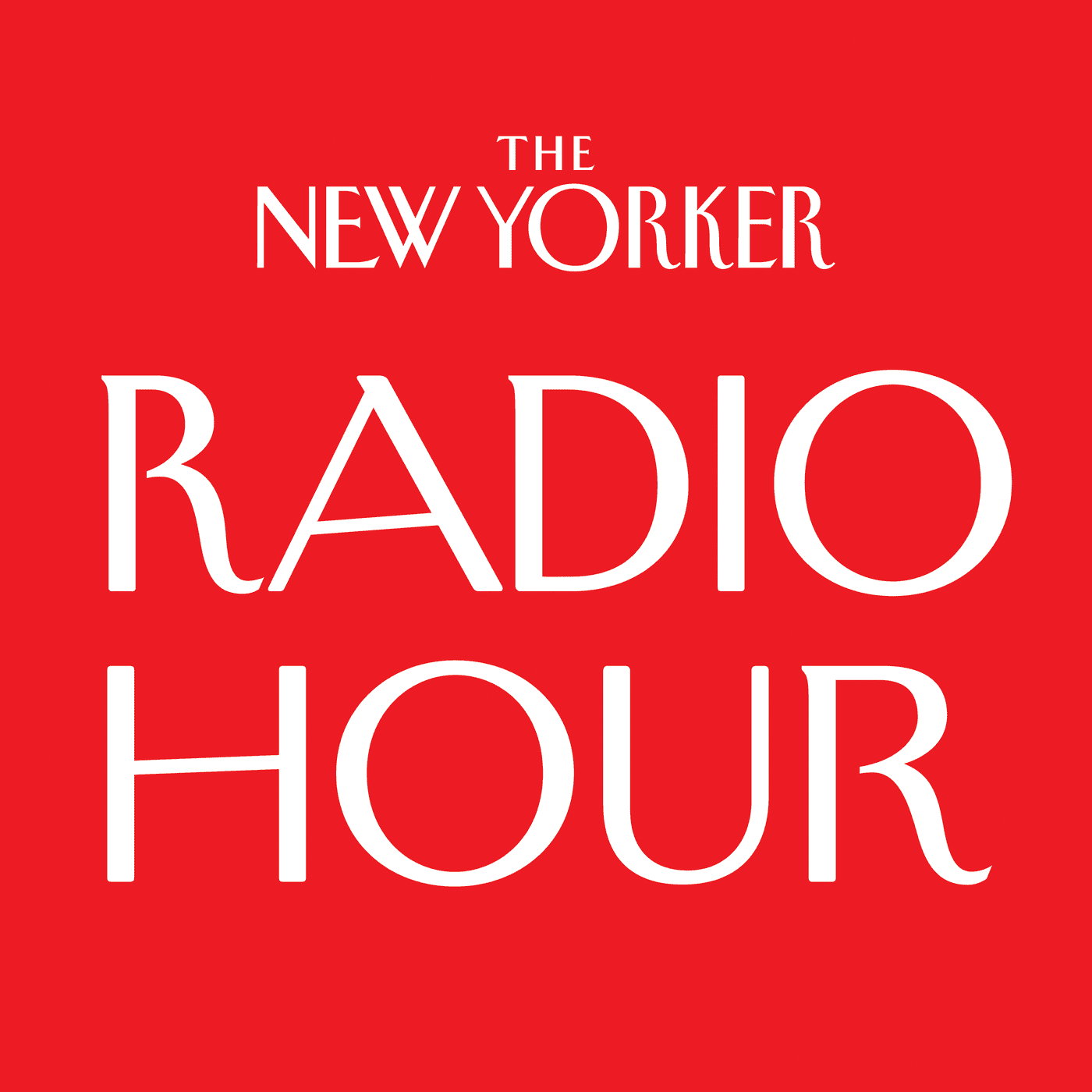 No More Souters
2023-09-0150:43
2
David Souter is one of the most private, low-profile Justices ever to have served on the Supreme Court. He rarely gave interviews or speeches. Yet his tenure was anything but low profile. Deemed a "home run" nominee by the George H. W. Bush Administration, Souter refused to answer questions during his confirmation hearing about pressing issues—most critically, about abortion rights and Roe v. Wade, which Republicans were seeking to overturn. He was confirmed overwhelmingly. Then, in Planned Parenthood v. Casey and other decisions, he defied the expectations of the Party that had nominated him. Why? This episode, produced by WNYC Studios' "More Perfect" and hosted by Julia Longoria, explains how "No More Souters" became a rallying cry for Republicans and how Souter's tenure on the bench inspired a backlash that would change the Court forever. You can listen to more episodes of "More Perfect" here.
The Korey Stringer Institute at the University of Connecticut was named after an N.F.L. player who died of exertional heatstroke. The lab's main research subjects have been athletes, members of the military, and laborers. But, with climate change, even mild exertion under extreme heat will affect more and more of us; in many parts of the United States, a heat wave and power outage could cause a substantial number of fatalities. Dhruv Khullar, a New Yorker contributor and practicing physician, visited the Stringer Institute to undergo a heat test—walking uphill for ninety minutes in a hundred-and-four-degree temperature—to better understand what's happening. "I just feel puffy everywhere," Khullar sighed. "You'd have to cut my finger off just to get my wedding ring off." By the end of the test, Khullar spoke of cramps, dizziness, and a headache. He discussed the dangers of heatstroke with Douglas Casa, the lab's head (who himself nearly died of it as a young athlete). "Climate change has taken this into the everyday world for the everyday American citizen. You don't have to be a laborer working for twelve hours, you don't have to be a soldier in training," Casa tells him. "This is making it affect so many people even just during daily living." Although the treatment for heat-related illness is straightforward, Casa says that implementation of simple measures remains challenging—and there is much we need to do to better prepare for the global rise in temperature.
Robin Wall Kimmerer is an unlikely literary star. A botanist by training—a specialist in moss—she spent much of her career at the State University of New York's College of Environmental Science and Forestry. But, when she was well established in her academic work, having "done the things you need to do to get tenure," she launched into a different kind of writing; her new style sought to bridge the divide between Western science and Indigenous teachings she had learned, as a member of the Citizen Potawatomi Nation, about the connections between people, the land, plants, and animals. The result was "Braiding Sweetgrass," a series of essays about the natural world and our relationship to it. The book was published by Milkweed Editions, a small literary press, and it grew only by word of mouth. Several years later, it landed on the Times best-seller list, and has remained there for more than three years; fans have described reading the essays as a spiritual experience. Kimmerer herself was recently recognized with a MacArthur Fellowship. Parul Sehgal, who writes about literature for The New Yorker, went to visit Kimmerer on the land she writes about so movingly, to talk about the book's origin and its impact on its tenth anniversary. "I wanted to see what would happen if you imbue science with values," Kimmerer told her. She is an environmentalist, but not an activist per se; her ambition for her work is actually larger. "So much of the environmental movement to me is grounded in fear," she explains. "And we have a lot to be afraid about—let's not ignore that—but what I really wanted to do was to help people really love the land again. Because I think that's why we are where we are: that we haven't loved the land enough."
The New Yorker first published a short story by Tessa Hadley in 2002. Titled "Lost and Found," it described a friendship between two women who had been close since childhood.  Hadley's fiction is often consumed with relationships at this scale: tight dramas close to home. She captures, within these relationships, an extraordinary depth and complexity of emotion. The New Yorker recently published its thirtieth story from Hadley—a higher count than any other fiction writer in recent times. That figure is particularly remarkable because Hadley had such a late start to her career, publishing her first work of fiction in her forties. She talks with the New Yorker fiction editor Deborah Treisman about her long struggle to stop imitating the writing of others, instead telling stories authentic to her own experience and voice. "I was just a late developer, and I was trying to write other people's novels for all that time," she says. Treisman also asks Hadley about why her work has been labelled "domestic fiction" by many critics. The term is disproportionately applied to female writers, and "tends to have a bit of condescension to it," Hadley says. But she is willing to at least consider whether her work is too focussed on certain kinds of bourgeois-family relationships. "I almost completely accept the challenge," she tells Treisman. "I think one should feel perpetually slightly on edge as to whether your subject matter justifies the art."
Even in a summer of record-breaking heat and disasters, Republican Presidential candidates have ignored or mocked climate change. But some conservative legislators in Congress recognize that action is necessary. David Remnick talks with a leader of the Conservative Climate Caucus about her party's stance on climate change, her belief that fossil fuels cannot be rapidly phased out, and the problems she sees with the Inflation Reduction Act. Then, the authoritative climate reporter Elizabeth Kolbert talks with Ben Jealous, who was recently named executive director of the Sierra Club, about his strategy for building support in Republican-led states.
The author Esmeralda Santiago has been writing about Puerto Rico and questions of immigration and identity since the early nineties. But, in 2008, she suffered a stroke that left her unable to decipher words on a page. In the months that followed, she relied on some of the same strategies she'd used to teach herself English after moving to the United States as a young teen-ager—checking out children's books from the library, for example, to learn basic vocabulary. Santiago's latest book, "Las Madres," includes a character named Luz who goes through a similar experience after a traumatic brain injury. "That sense stayed with me long after I was over that situation—that feeling between knowledge and ignorance," she tells the staff writer Vinson Cunningham. "For me, Luz is almost representative of Puerto Rico itself. We have this very long history that we don't necessarily have access to. . . . Those of us who live outside of the island, we live the history but we don't really know it."
The practice of legacy admissions—preferential consideration of the children of alumni—has emerged as a national flash point since the Supreme Court banned affirmative action in June. Even some prominent Republicans are joining the Biden Administration in calling for its end. David Remnick speaks with the U.S. Education Secretary, Miguel Cardona, about the politics behind college admissions. Cardona sees legacy preference as part of a pattern that discourages many students from applying to selective schools, but notes that it is not the whole problem. How can access to higher education, he asks, be more equitable when the quality of K-12 education is so inequitable?    Plus, Jeannie Suk Gersen, a professor at Harvard Law School, looks at the problems facing admissions officers now that race cannot be a consideration in maintaining diversity. Gersen has been reporting for The New Yorker on the legal fight over affirmative action and the movement to end legacy admissions. She speaks with the dean of admissions at Wesleyan University, one of the schools that voluntarily announced an end to legacy preference after the Supreme Court's decision on affirmative action. "So far, the responses have been overwhelmingly positive," Amin Abdul-Malik Gonzalez tells her. "But we're obviously some time removed from the results of the decision. . . . I think it's both symbolic and potentially substantive in terms of signalling our value to not have individually unearned benefits."
James McBride's new novel, "The Heaven & Earth Grocery Store," centers on the discovery of a skeleton at the bottom of a well in a small town in Pennsylvania. What unfolds is the story of a young Black boy raised by a Jewish woman decades earlier, a story that has been closely held secret among the communities that call the area home. McBride has been writing at the intersection of race, Blackness, whiteness, and Judaism in America since his 1995 memoir "The Color of Water," a tribute to his own Jewish mother. He speaks with the staff writer Julian Lucas. "I want to read a book that makes me feel good about being alive," McBride says. "If I want the bad things to happen, I'll just read the New York Times. I want a book to take me to a place that I like to be."
Last month, the country singer Jason Aldean released a music video for "Try That in a Small Town," a song that initially received little attention. But the video cast the song's lyrics in a new light. While Aldean sings, "Try that in a small town / See how far ya make it down the road / 'Round here, we take care of our own," images of protests against police brutality are interspersed with Aldean singing outside a county courthouse where a lynching once took place. Aldean's defenders—and there are many—say the song praises small-town values and respect for the law, rather than promoting violence and vigilantism. The controversy eventually pushed the song to No. 1 on the Billboard Hot 100 chart. The staff writer Emily Nussbaum has been reporting from Nashville throughout the past few months on the very complicated politics of country music. On the one hand, she found a self-perpetuating culture war, fuelled by outrage; on the other, there's a music scene that's diversifying, with increasing numbers of women, Black artists, and L.G.B.T.Q. performers claiming country music as their own. "I set out to talk about music, but politics are inseparable from it," Nussbaum tells David Remnick. "The narrowing of commercial country music to a form of pop country dominated by white guys singing a certain kind of cliché-ridden bro country song—it's not like I don't like every song like that, but the absolute domination of that keeps out all sorts of other musicians." Nussbaum also speaks with Adeem the Artist, a nonbinary country singer and songwriter based in East Tennessee, who has found success with audiences but has not broken through on mainstream country radio. "I think that it's important that people walk into a music experience where they expect to feel comforted in their bigotry and they are instead challenged on it and made to imagine a world where different people exist," Adeem says. "But, as a general rule, I try really hard to connect with people even if I'm making them uncomfortable."
Alex Kotlowitz is known as a chronicler of Chicago, and of lives marred by urban poverty and violence. His books set in the city include "An American Summer," "There Are No Children Here," and "Never a City So Real." Nevertheless, for some 40 years he has returned to a remote stretch of woods, summer after summer. At a young age, he found himself navigating a canoe through a series of lakes, deep in the woods along Minnesota's border with Canada. This stretch of country is known as the Boundary Waters Canoe Area Wilderness. Larger than Rhode Island, it is a patchwork of more than a thousand lakes, so pristine you can drink directly from the surface. Now in his late sixties, Kotlowitz finds the days of paddling, the leaky tents, the long portages, and the schlepping of food (and alcohol) harder than before, but he will return to the Boundary Waters as long as he can. Last summer, he took a recorder with him on his annual canoe trip, capturing what has kept him coming back year after year.  This segment originally aired on August 6, 2022.
Twenty years ago, Regina Spektor was yet another aspiring musician in New York, lugging around a backpack full of self-produced CDs and playing at little clubs in the East Village—anywhere that had a piano, basically. But anonymity didn't last long. She toured with the Strokes in 2003, and, once she had a record deal, her ambitions grew beyond indie music: she began writing pop-inflected anthems about love and heartbreak, loneliness and death, belief and doubt. Her 2006 album "Begin to Hope" went gold.   "Home, Before and After" was released in 2022, six years after her previous studio album. To mark the occasion, Spektor sat down at a grand piano with Amanda Petrusich to play songs from the record and talk about the role of imagination in her songwriting and vocals. "I think that life pushes you—especially as an adult and especially when you're responsible for other little humans—to be present in this logistical sort of way," she says. "I try as much as possible to integrate fun, because I love fun. And I love beauty. And I love magic. . . . I will not have anybody take that away." Spektor performed "Loveology," "Becoming All Alone," and the older "Aprѐs Moi," accompanying herself on piano. The podcast episode for this segment also features a bonus track, "Spacetime Fairytale."  This segment originally aired on June 10, 2022.
United States